Jul 11, 2020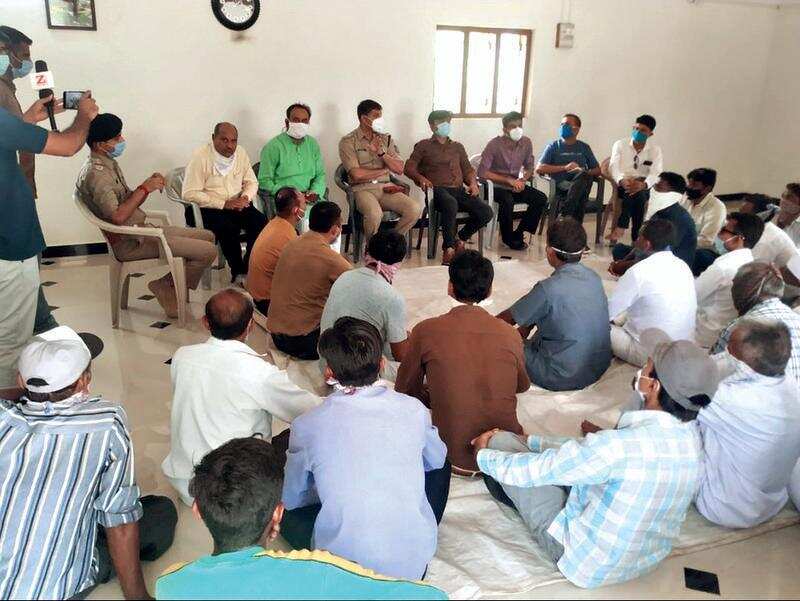 Rajkot: Nearly 200 Dalits living in Charel village of Jamkandorna taluka in Rajkot district have threatened mass exodus on July 13 alleging that the district collector and rural police have failed to act on their memorandum given last month.
In May, a 27-year-old Dalit woman Chandrika Boricha was allegedly killed on the outskirts of the village when she was going with two other women, who are prime witnesses of the case. The accused Yuvrajsinh Jadeja had consumed pesticide to end his life and shifted to Rajkot Civil Hospital for treatment.
Dalits in the village work as farm labourers, but community members allege that the upper caste people have stopped giving them work after the incident. However, Jamkandorna mamlatdar on Friday requested them not to leave looking at the Covid situation.
The villagers plan to reach Rajkot collector office on July 18 and they submitted a memorandum to the collector demanding rehabilitation in other villages where they can get employment.
Charel has a population of nearly 2,000 out of whom 200 are Dalits while majority are from Rajput community. They also demanded action against the police sub-inspector of Charel and taking back investigation from DySP SC/ST cell.
Dalit leader Yogesh Bhasha alleged, "We have no option but to take this step because people are living in extreme poverty as they have no work. We want action against the police because PSI tried to convince eyewitnesses to turn hostile. The collector office did not investigate our allegations."
Rajkot collector Remya Mohan told TOI: "The district development officer, me and other senior officials held a meeting with them and tried convincing them not to take this step. The victim's family also received compensation of Rs 4 lakh from social justice department and the accused is in police custody. We are doing everything to fulfil their demands."