Gang Rape in Rajasthan: Gang rape incident has come to light in Jalore. The accused carried out the incident four months ago. Now his pornographic video has been viral on social media.
LAST UPDATED:

OCTOBER 23, 2020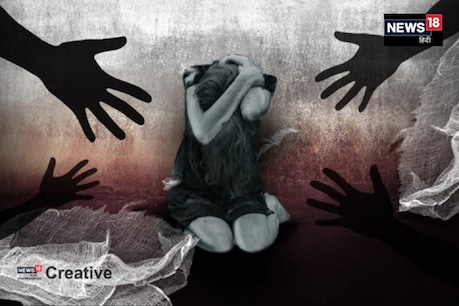 Jalore. The case of gangrape with two minor cousins ​​in the district has not been calmed down that another similar incident has given sleep to the police-administration. Now a gang rape case has come to light with a Dalit girl. Although the incident is reported to be 4 months ago, but the porn video made by the accused at the time of the incident has now gone viral on social media. After the video went viral, the victim appeared before the Superintendent of Police and gave a report in this regard. After this, the police registered a case and got the victim's medical done at Ahor Hospital. The police is looking for the accused.
According to police, the case BhadrajunThe police station is connected to the area. In a village in the police station area, an 18-year-old girl was gang-raped by 3 youths 4 months ago. During this time, the accused made pornographic videos of it. Later, the accused made their pornographic video viral on social media for not befriending other girls.
The victim has told in her report that 4 months ago she went to goat grazing goats. It is alleged that Mohivada residents Darga Ram Chaudhary, Chatar Ram Patel and Narayan Ram Chaudhary ganged up with him there. The victim said that two accused threatened her with a knife. After this he was dragged into the bushes and raped in turn. He never mentioned the incident to the family for 4 months due to fear of pornographic videos with the accused and kept quiet. But, now the accused have made their video viral on social media. After this, he came with family members and reported to the police.
There was pressure to befriend four other girls
The victim said in the report that the accused made a video in mobile while raping her. Chatter Ram later took him into his mobile. After this, the accused started pressuring the victim to bring four other girls by showing fear of the video. On not doing so, they kept threatening to make the video viral.