June 7, 2022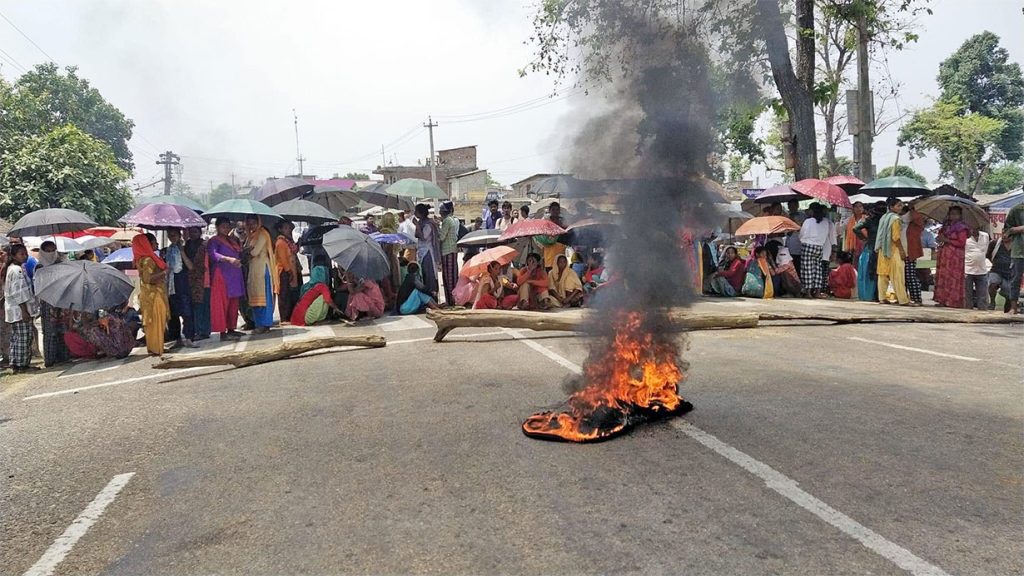 Bardiya locals block the road demanding security from wildlife, in the district's Madhuwan, in June 2022.
Kathmandu, June 7
A teenage girl died in Madhuwan municipality of the Bardiya district in western Nepal as the police opened fire on locals who had staged a demonstration demanding security from wildlife there.
The locals had staged a protest at Orali Bajaar, Madhuwa municipality-2, on Monday afternoon. In the police suppression, a 12th-grader Navina Tharu died whereas four others have sustained injuries.
Police claim they were forced to open fire as the locals pelted stones at them when police tried to reopen the blocked road. They say police head constable Parvata Khadka has also been injured on their side.
The locals had resorted to the demonstration after a tiger attacked locals on Monday morning.
Meanwhile, the Ministry of Home Affairs formed a team to investigate the Bardiya incident. Home Minister Bal Krishna Khand commissioned a five-member team led by Joint Secretary Hari Ghimire.
The team has been given seven days to complete the assignment and submit a report.