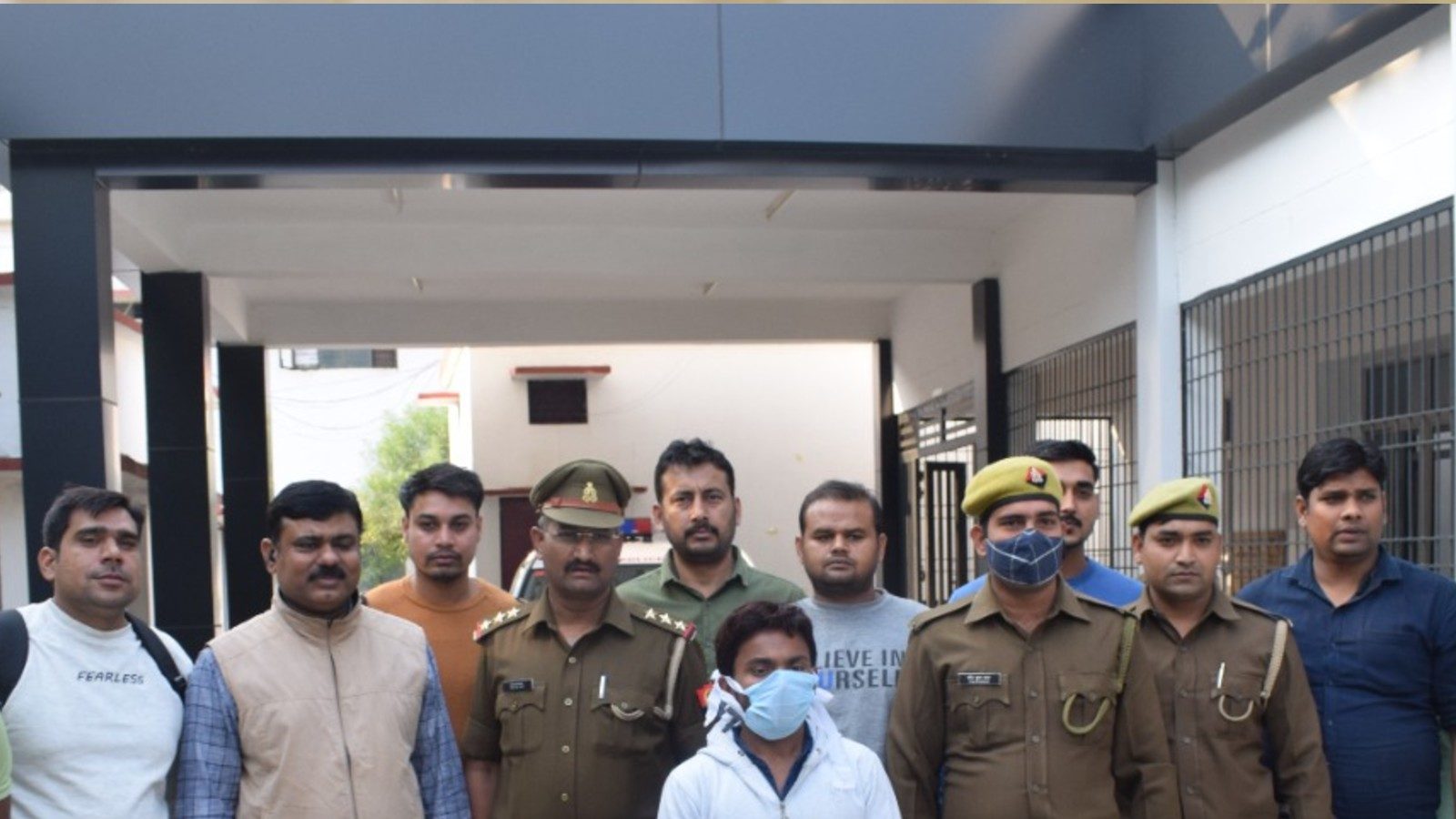 Etawah. On November 12, the body of a minor Dalit girl who went missing from Etawah in UP was found from a drain on November 12. The police claimed on November 14 that the accused had been arrested while solving the matter. Police said that the Dalit girl was raped by the neighbor before she was killed.
This incident took place in Karanpura of Kotwali area of ​​Etawah district. According to SSP Jaiprakash Singh, no one else but the neighbor turned out to be responsible for the murder and rape. He lured the minor girl to him and after raping her, strangled her to death. Then he stabbed the dead girl with a knife. According to the police, after raping and murdering the accused kept the girl's body in a damaged fridge lying in his house and threw the body in the drain at nightfall.
According to the SSP, the body of a minor Dalit girl who went missing on November 10 was found from a drain around 5 pm on November 12. On investigation, the police found many important evidences, on the basis of which the neighbor Anil Shankhwar was arrested. Many such evidences have been found from Anil Shankhwar, which confirm his involvement in rape and murder. According to the police, the accused not only cleaned the incident to destroy the evidence, but also washed his clothes. Despite this, the police found 12 such evidences from the house of the accused, which confirms that it was Anil who killed the minor girl after raping her.
The SSP said that the senior superintendent of police of Etawah has put the TT post in-charge on the line for not searching for the missing girl. Along with this, it has also been announced to reward 15000 rupees to the police team that disclosed this matter.
According to the police, Anil has confessed that the girl was going to his house with some items from the shop in the afternoon, when he lured her and invited her inside the house. Raped the girl in the room. On being told by the minor girl that she would inform the family about the incident, Anil strangled her to death with a rope. Anil has admitted that to ensure her death, he stabbed her in the stomach and destroyed evidence by hiding her body in the fridge. Later, he wanted to throw the girl's body in a sack and throw it in the ditch, when 3-4 people of the locality passed by. Then he panicked and threw the dead body in the drain and went to his house. The police recovered the knife and rope used in the crime from Anil. Along with this, the slippers, sheets and mats of the girl have been confiscated from the house of the accused.