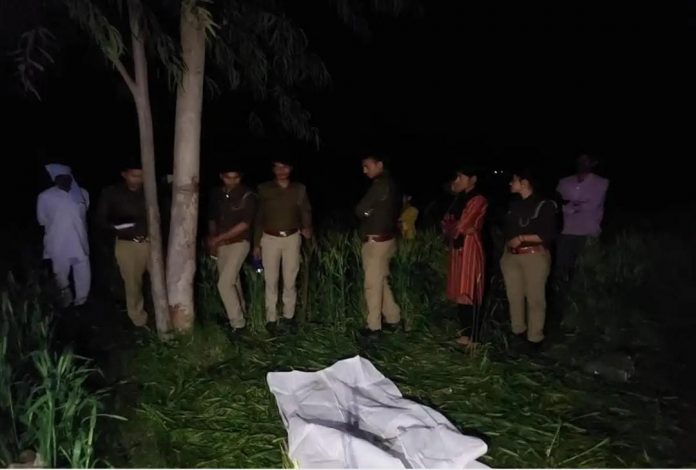 Staff Reporter. Twocircles.Net 
In Aligarh, there has been a stir after the body of a girl who had gone to take fodder in the forest. The girls belong to the Dalit community. She went to the farm to collect fodder for the animals as usual. The girl's post-mortem took place at night. People in outrage have also demonstrated at the police station. During this period, some policemen, including a policeman, were also injured in stone pelting. Aligarh Police Captain Muniraj has told that the police have registered 5 cases and have set up 5 teams to unveil the incident.
After Unnao in Uttar Pradesh, there has been a stir after the case of the body of a 16-year-old Dalit girl found in a field in Aligarh. Aligarh and Hathras also do not have much distance. According to the family of the deceased girl, the girl went to get fodder for the animals. There is a possibility of misdeeds with the victim. The police have sent the dead body for post-mortem, as well as have registered a case of rape and murder and started investigation. Former BSP Rajya Sabha MP Munkad Ali, who reached the spot on the matter, has questioned the law and order of Uttar Pradesh and criticized the Yogi government.
The case relates to a village in the Akrabad police station area, about 30 km from Aligarh. This dalit girl lived here for ten years in her maternal grandmother. On Sunday, February 28, she went to the farm to get fodder for the animals, when the girl did not return home for 3-4 hours, the family started searching for her.
Family members have feared rape before the murder. According to family members, the victim's body was in a semi-dead state and her clothes were lying nearby. The police have taken the body and sent it for postmortem. According to the initial police investigation, the girl was strangled to death. According to the police, the rape will be confirmed only after the post-mortem report. Police have started investigation on the tahrir of the family by registering a case of rape and murder in unknown.
There is a lot of anger among the villagers about the incident. Late evening, a large crowd of villagers gathered at the police station and was followed by stone pelting. There are also reports of injuries to one inspector and two other policemen.