The Delhi-based Ambedkar University administration is considering a change in its existing policy of 100 percent fee waiver for Scheduled Castes, Scheduled Tribes and Disabled categories, while student organizations are opposing it.
08 Sep 2020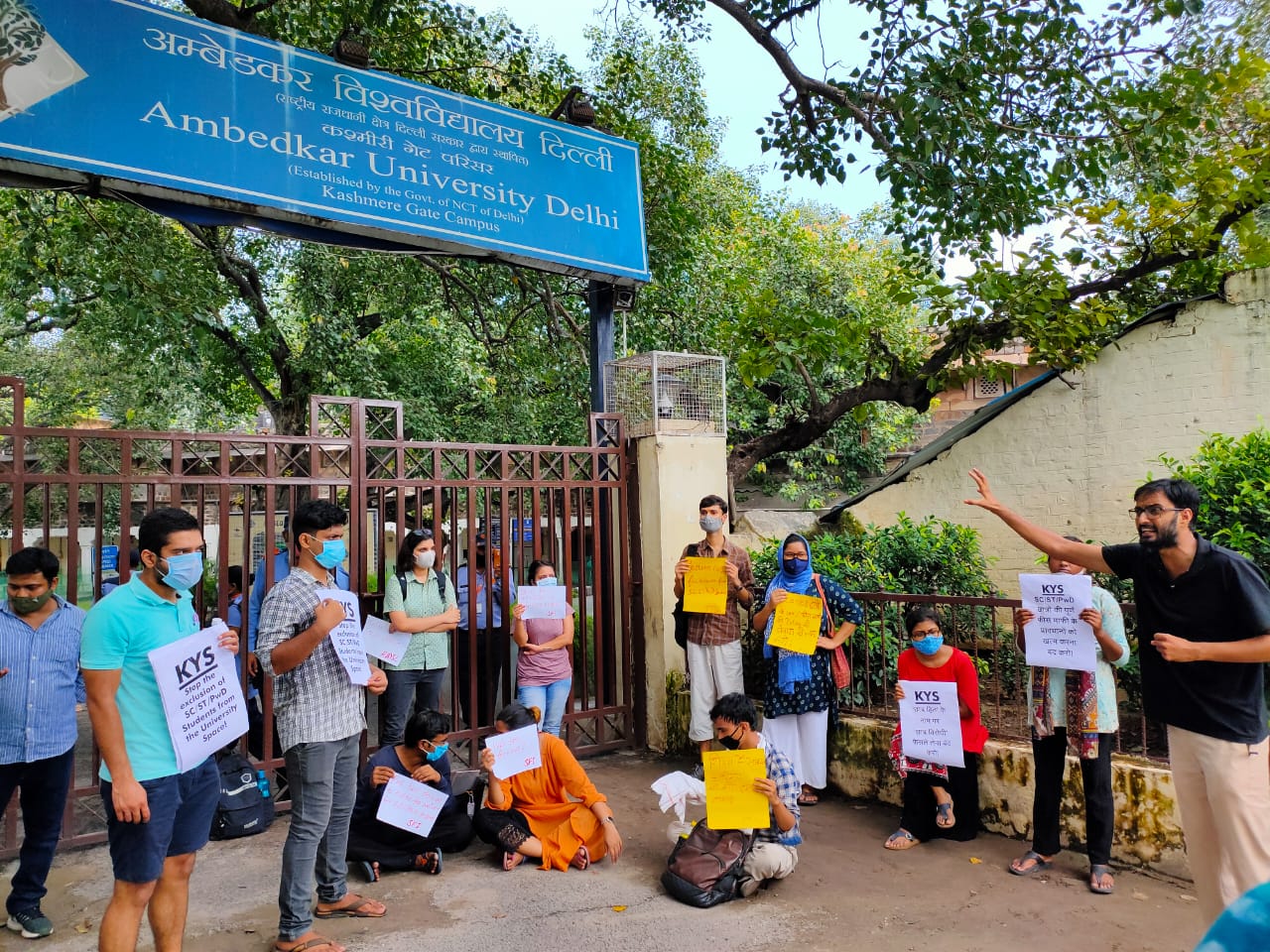 Delhi: Students of Delhi's Ambedkar University (AUD) staged a protest on Monday against scrapping the fee waiver provisions implemented for SC / ST / PWD students. The demonstration was called by the Students Union, supported by SFI and the revolutionary youth organization as well as other progressive organizations.
Let me tell you, there is a provision of 100% fee waiver for SC / ST / PWD students who are enrolled in AUD. But it has been proposed that this provision will be scrapped as per the policy changes, after which the rule of granting fees to the university on economic basis will be applicable only. Students are angry about this. This decision is considered as a conspiracy to exclude students from underprivileged sections of society.
Let us tell you that hundreds of students seeking admission in Ambedkar University are worried after the media reports which said that the university can get away with the entire fee waiver given to the students of Scheduled Castes and Scheduled Tribes. Now students will be given a waiver of fees, whose family income is less than Rs 3 lakh per year.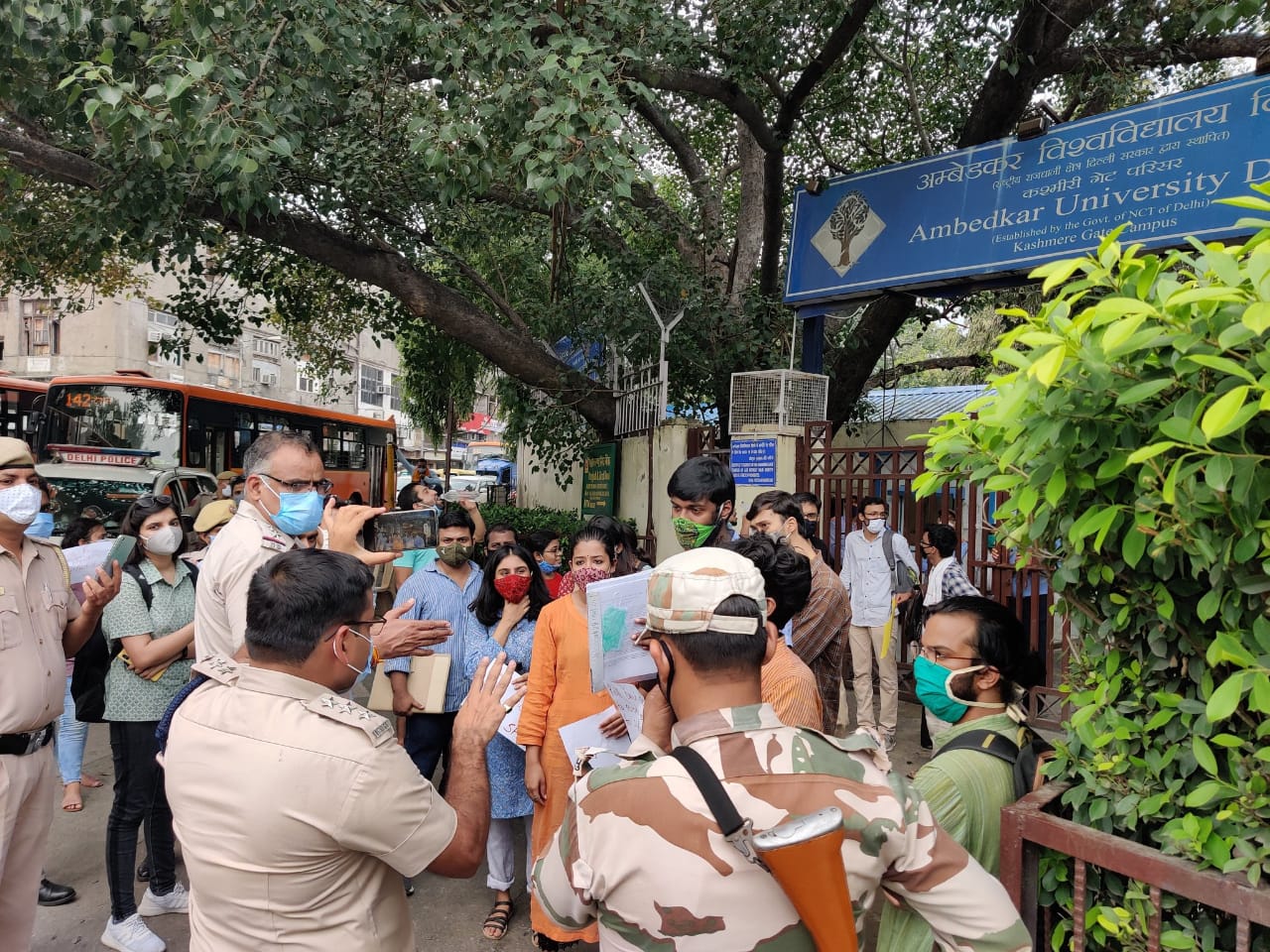 Additionally, the university has also proposed that candidates have to produce a certificate issued by the Delhi government, even if they have a certificate issued from their state of origin.
Speaking to Newsclick, protesting student Vijay said, "When I was applying for MA, I had only two universities; Jawaharlal Nehru University (JNU) and Ambedkar University. Both universities provide quality education at subsidized rates. Now, no student like me would have the guts to dream to apply as they would not have the ability to collect fees. "
Activist Aditya Singh of Students Federation of India, who has just passed Masters in History, told Newsclick, "Earlier, we could tell parents that our studies would not cost them much. For example, my father works for BSES and is under the impression that anyone can easily get a job after completing graduation. But I want to study further. I could convince them that I would not take much money from them for studies because our fees were completely waived. But it will not be easy now. The situation will be worse for marginalized students as graduating after 12th standard is a challenging task in itself. This one decision could put an end to all their dreams. "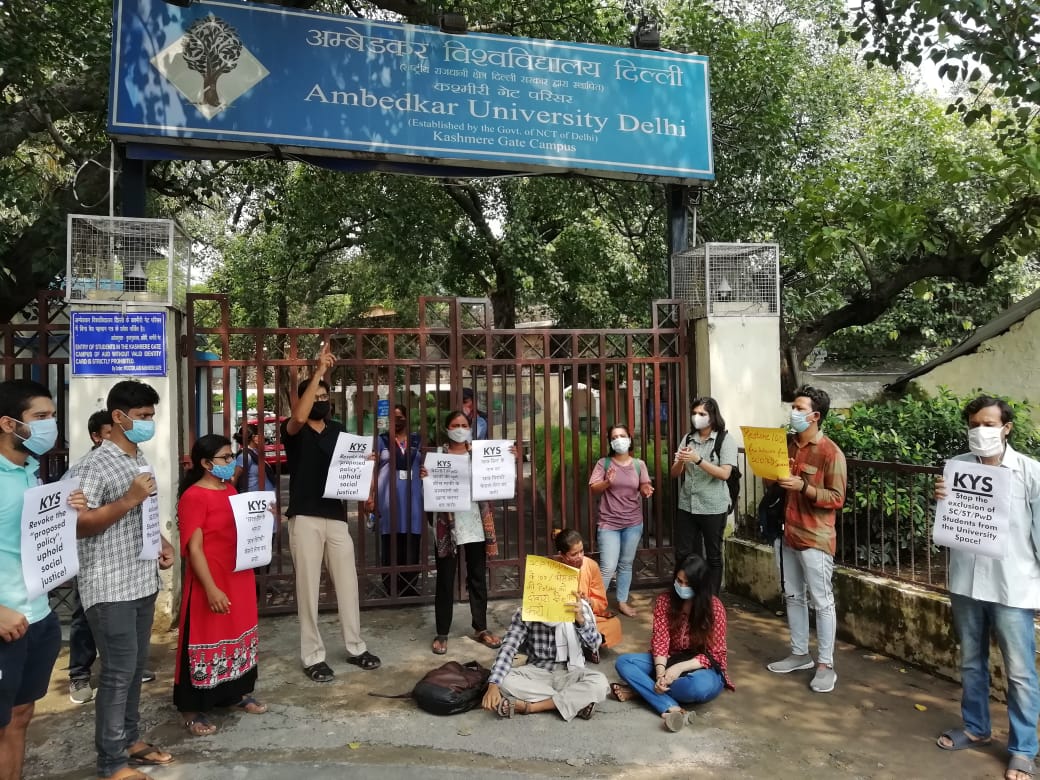 The student organization KYS has issued a press release saying that the Ambedkar University, run by the Delhi Government, is already charging a lot of fees from the Delhi government's fully funded college. Due to such high fees, a large proportion of students coming from weaker and backward communities are unable to take admission even after passing the admission process. It is worth mentioning that the fees charged in various undergraduate and postgraduate subjects in AUD are 5-6 times more than the fees of fully funded calls by the Delhi government.
During the demonstration, the students clearly stated that the university administration is ignoring the problems and needs of the students of the majority backward and weaker sections. The students made it clear that they strongly oppose the change in the fee waiver provisions in the university and will continue to do so till the full withdrawal of this decision is made.