31 December, 2020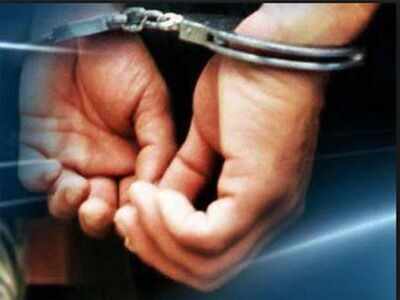 BAREILLY: A has been for refusing to cut the hair of a at a village in Uttar Pradesh. The matter came to light after emerged in which the barber – in his mid-50s – can be purportedly seen turning away the youth, apparently, due to his "caste".
The barber can be also heard saying in one of the clips that he would rather shut his shop, than do the hair cut.
An FIR has been registered against the barber under sections of the SC/ST Act following a complaint. The barber is on the
run. "After speaking with locals and the complainant, we came to know that the barber had often refused to entertain
customers from the Dalit community. This is not acceptable," Anirudh Singh, Bilsi circle officer (CO), said on Wednesday.
The incident has been reported from Kariamai village under Ughaiti police station limits in Budaun. The video clips were
filmed by one Bablu, 24, who had also put it online. Bablu is a graduate and works at a private firm in Delhi.
He visited home recently and heard about the barber insulting a man of his "community who came to the village for a hair
cut". Bablu, soon, decided to play an activist.
The barber turned him away only because he is a Dalit, Bablu alleged.
"When I came to know that the village barber is not allowing people of our community into his shop, I decided to make a
video. I sent a local youth to his salon and recorded the incident on my mobile," the young man told TOI.
The barber has been running his shop for the past 15 years and, according to Bablu, refuses to entertain any Dalit
customer.
The case is under investigation and we have taken the 'video evidence' into consideration and sent it for forensic
examination, the Bilsi CO told TOI.
"The accused is absconding. We will arrest him soon," he added.