TNN / Dec 28, 2020, 04:08 IST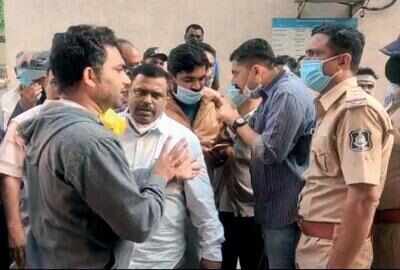 Surat: A 65-year-old Dalit advocate in Bhaurch, who was thrashed by four men outside a provision store over petty issue on December 17, succumbed to his assault injuries on Sunday at a hospital. After protest by his family members and 10 days after the incident, police arrested one accused Dinubha Rana on Sunday.
Earlier on December 17, Jasu Jadav, a resident of Alakanada society who had retired as register from Jhagadia court three years ago, went to purchase some provisions in Kutch Superstore and entered into a verbal altercation with Dinubha Rana at the counter. Later, Rana left the store and returned with his men to assault Jadav outside the store. Later, they fled the spot.
Jadav was rushed to the hospital in a serious condition where he lodged a complaint against Dinubhai Rana, one Pravin and two unidentified persons under various sections of Indian Penal Code and sections of the Scheduled Castes and Scheduled Tribes (Prevention of Atrocities) Act with C Division police station of Bharuch.
Police said that charges of murder would be added against the accused and probe further.