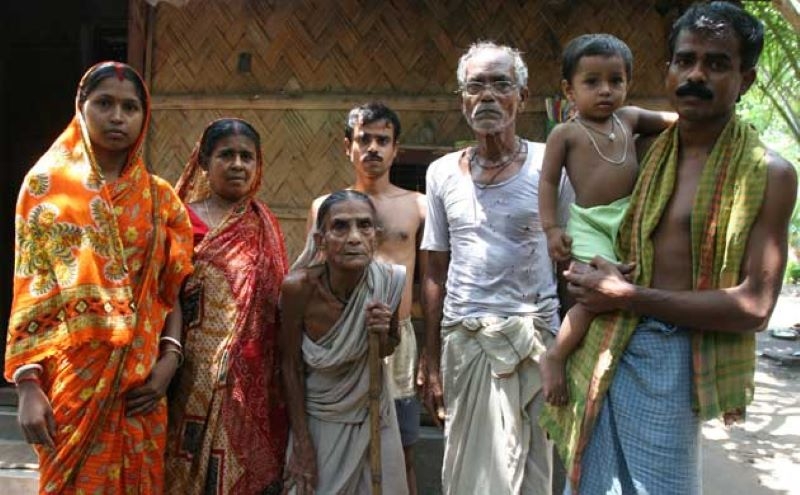 Dhaka, May 11: Heart-rending tales of discrimination and persecution of minorities, especially the Hindus in Pakistan are a regular feature. But similar stories are also pouring in from India's eastern neighbor Bangladesh of late, more so in the lockdown period.
According to the World Hindu Federation, cases of land grabbing to persecuting the Hindus have increased manifold during the lockdown period in Bangladesh, which has imposed a nationwide lockdown after the surge in coronavirus cases in the country on March 26.
The incidents conducted by the religious fanatics against the Hindu minority in Bangladesh listed by the World Hindu Federation included the looting of shops, murdering businessmen, land grabbing, demolishing temples and vandalizing idols, forcing the families to leave the country and last but not the least, abduction and rape of women and girls.
The WEF statement on Saturday said "In April 12 business shops of Hindu owners were looted, two Hindu businessmen were killed, 307 acres of land belonging to Hindus were forcibly occupied, two temples were demolished and idols were desecrated. As many as 21 Hindu families were evicted from their settlements and 14 were forced to leave the country".
The WEF also said that during the same month, four Hindu girls were kidnapped, six other girls and women were raped, ten were attempted to being raped and three Hindu girls were forced to convert to Islam.
"The human rights situation is becoming worse day by day in Bangladesh but unfortunately no one has been arrested yet," the WEF lamented.
It demanded exemplary punishment to the criminals for the atrocities unleashed on the minorities in the country.
The WEF listed the incidents of land grabbing, intimidation, abduction of Hindu women and girls, converting them forcibly to Islam, molesting them, demanding ransom from the Hindu businessmen, and killing them, vandalizing temples and desecrating idols that took place from April 4 to 29, 2020.
The local administration and police have not paid any attention to protecting the minority Hindu families from the attacks of the local goons and gangs of Islamic fundamentalists. No human rights organization worth the name has ever taken the cognizance of the plight of the Hindu minorities in Bangladesh turning to Islamic fundamentalism with each rising day.