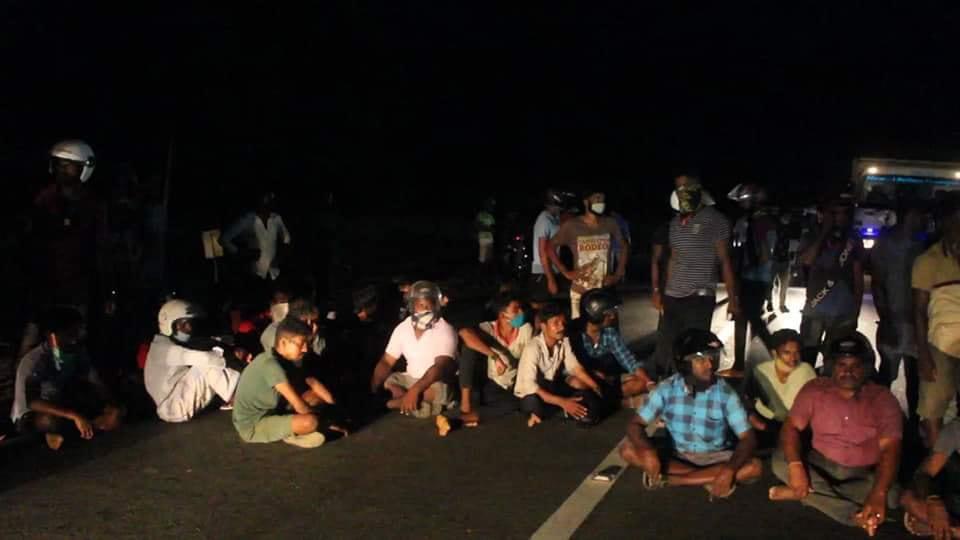 Updated 1800 GMT
A 24-year-old man has died after being shot and killed by Sri Lankan army soldiers earlier this evening, with locals taking to the streets to protest his murder.
The incident occurred this evening in Muhamalai, at approximately 6:15pm.
The deceased man has been identified as Thiraviyam Ramalingham from Ketpeli, Point Pedro. Details have emerged suggesting that the military killed Ramalingham as they apprehended him over reported illegal sand mining. He was reportedly in a trailer with four others at the time, when the military approached and opened fire. Ramalingham was shot, whilst the four others arrested by Sri Lankan security forces.
After being shot, he was taken to Palai Divisional Hospital, with witnesses at the scene stating that a doctor was not brought to treat him for at least 45 minutes. It is not yet known whether Ramalingham died at the scene or in hospital.
Relatives and friends of Ramalingham protested against his killing, staging a sit-in protest blocking the Kandy-Jaffna A9 Highway.
Locals also gathered outside the hospital, where Sri Lankan policfe officers and Special Task Force commandos were deployed.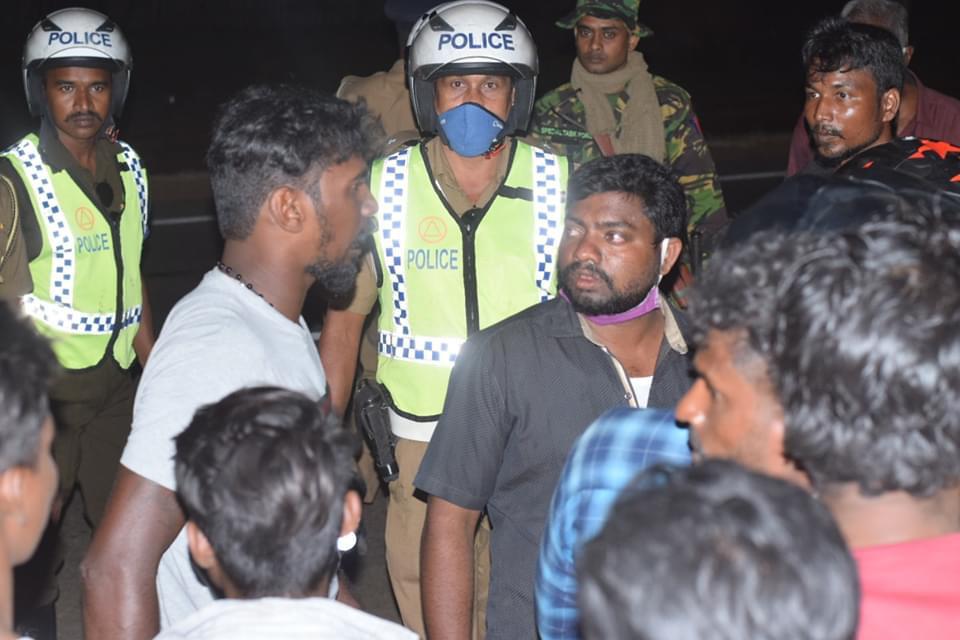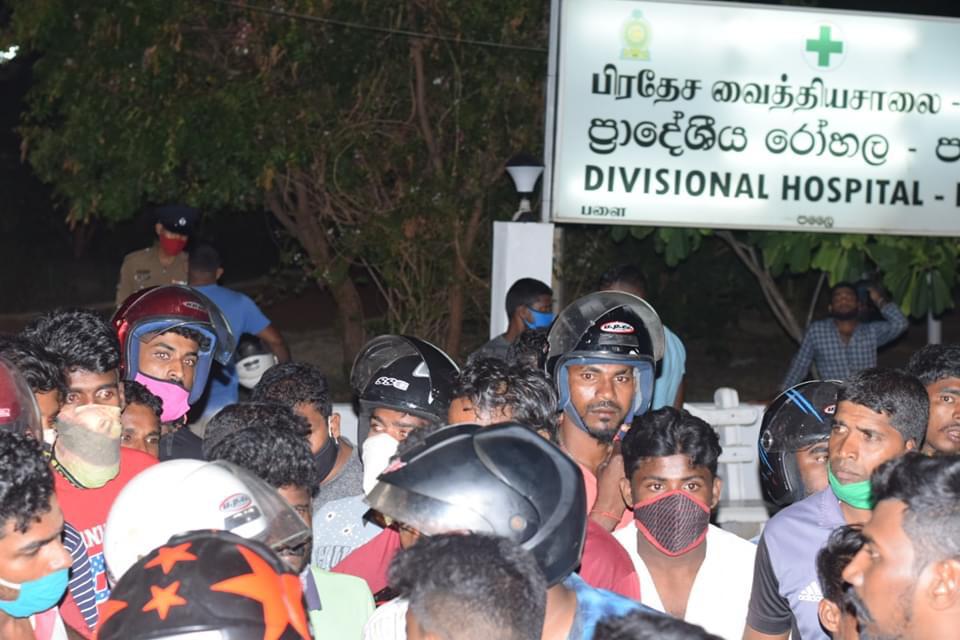 More to follow on the incident.
Sri Lankan security forces have repeatedly killed Tamils in the North-East in recent years, claiming that the killings have occurred as the apprehended illegal sand miners. Though the problem of sand mining continues to grow across the North-East, Tamil groups say the police use the issue as a guise to target and surveillance communities, accusing police departments of taking bribes to protect actual perpetrators. In 2017, Yogarasa Thines, an unarmed 24-year-old Tamil man, was shot dead by police in Vadamarachchi during a purported confrontation about sand mining.
In recent months, though there has been increased militarisation across the North-East, there have been increasing reports of Sri Lankan state violence – including Tamils being murdered.