Anuja Jaiswal / TNN / Updated: Dec 12, 2020, 10:15 IST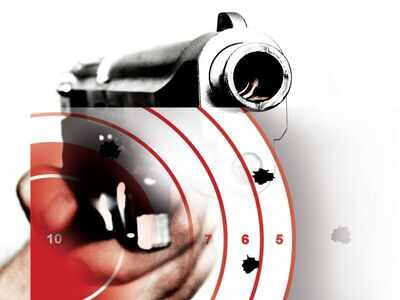 AGRA: A 23-year-old woman, who had eloped and married a dalit man against the wishes of her family, was called home from Delhi, where she was living, by her three brothers and shot dead in her native UP village.
They then buried the body in their agricultural field after "taking consent" from their father. Her husband had last talked to her over phone on November 20, and since then there was no news of her.
The woman's body was exhumed in Mainpuri on Friday after 10 hours of search operation by the local police.
Chandni Kashyap had married Arjun Kumar, 25, in UP's Pratapgarh on June 12 after eight years of relationship, and the couple was living together in Delhi's Trilokpuri.
Talking to TOI on Friday, Arjun said, "We got married in a temple in my grandfather's village, Tondarpur in Pratapgarh, and returned to Delhi after two months of our marriage."
Soon, Chandni's brothers started talking to her on phone and convinced her to visit her hometown in Mainpuri's Kishni area. "She was taken away by her brothers on November 17. On November 20, as she was set to return to Delhi, she told me on phone that she was assaulted by her brothers and that they didn't want her to come back to me. Her phone got disconnected immediately and remained switched off since then," said Arjun, adding that several efforts to trace her failed.
Before coming to Chandni's hometown to inquire about her, Arjun filed a police complaint at Delhi's Mayur Vihar police station on November 22. "Two days after registering the FIR, I reached Mainpuri with my mother and uncle to enquire about her. I was told that she was not there and had gone to Delhi alone," said Arjun.
Delhi Police sub-inspector (SI) Manoj Kumar Tomar, who was in Mainpuri on Friday to exhume the body, told TOI that an FIR was registered based on a complaint filed by Arjun. Tomar said section 302 (murder) of the IPC was added in the FIR after the woman's brother, Sunil Kashyap, confessed to the crime. While Sunil has been arrested, the other two — Sudhir and Susheel — are on the run.
During interrogation, Sunil told police that he brought his only sister to Mainpuri's Kashyap Nagar, and he, along with his brothers, tried to persuade her to leave her "lower caste" husband. He said that for two days they tried to convince her not to return to Arjun. And, when she insisted on going back, there was a heated argument following which they shot her in the chest. The brothers then buried the body "with the approval of their father".
Mainpuri superintendent of police (SP) Avinash Pandey told TOI that the woman's body was recovered just 600m from their house. "To avoid the body from getting dismembered, we had to take all precautions while exhuming it," he added.