The Congress-led government has proposed setting up of eight new security camps in the state this year, Bijapur being one of the districts is witnessing massive protests.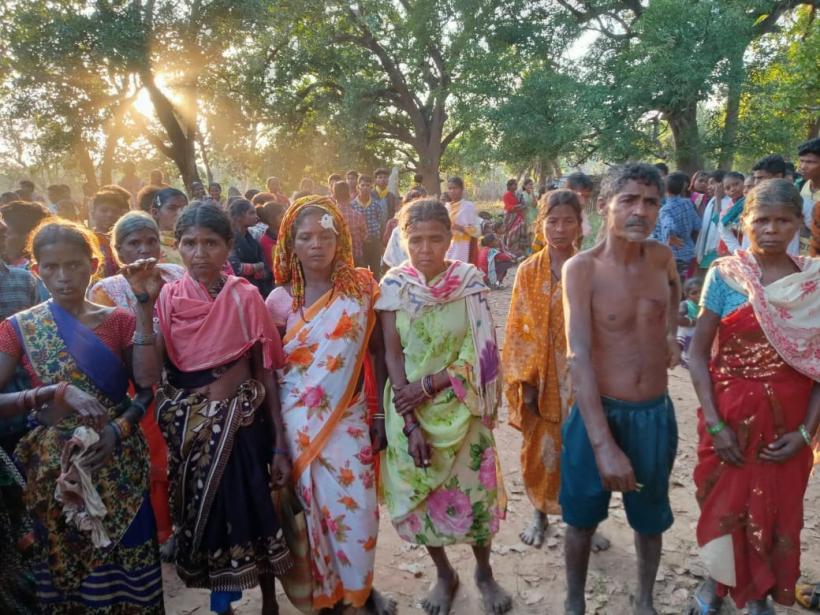 New Delhi: The Gangalur area of Bijapur district in Chhattisgarh is witnessing protests led by adivasis from Savnar village against the setting up of security camps. The protests against such camps in various have been going on since October.
While the Congress-led state government has proposed setting up of eight new security camps in the state, including in Bijapur district, the local population suspects that the bid is not as about increasing security cover in the region as about suppressing adivasi culture and voice. The villagers also fear that these camps may end up as epicentres of use of brutal force and violence against women.
Tribals in Gangalur area have been staging protests since December 19, which was followed by a crackdown by the security forces the next day, according to local activists, who said around 4,000 protestors were present on the ground. The area has remained volatile since.
Speaking with NewsClick, Rainu, one of the protestors who was injured in the crackdown, said: "Over 4,000 people had gathered to protest to the district collectorate, but we were not allowed to continue our march and the forces cracked down on us with rods. I also injured my hand. Over 200 people like me were injured," said Rainu.
As per sources, 16 people have been arrested after the. Continuing their resistance, the tribal community has demanded the release of those who have been arrested. They also demanded that the new police camp should not be set up in the region.
A charter of 10 demands submitted to the collector, includes stalling road development between Bailadila and Gangaloor city. The villagers also want water from mining activity to stop polluting their fields and forest areas.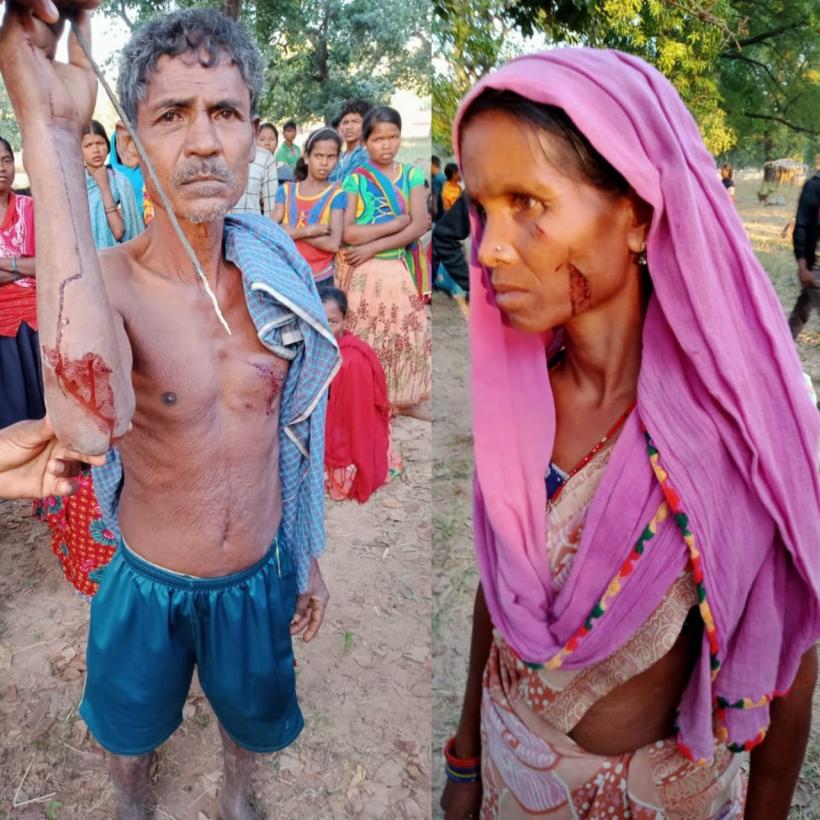 Protests against excessive militarisation of remote areas and the violence that could ensue have been going on in the region for a while now.
"With the setting up of these camps, there is an atmosphere of fear in the region, we are afraid of the violence. Earlier, we used to sing and dance, have our melas and hunt, with the camps we are living under constant threat," Rainu said.
NewsClick had previously reported on similar protests ongoing in the Dantewada region, where tribals had dug up roads to ensure that camps would not be set up.