Alok Prakash: Putul Raipur to BBC Hindi, 28 December 2020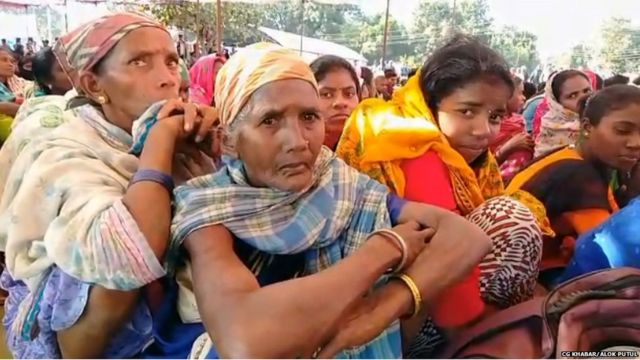 In Chhattisgarh's Maoist-affected Kanker district, the protests of the tribals have been increasing with the demand for the removal of two camps of the Border Security Force (BSF). In Pakhanjur, tribals from more than a hundred villages have been protesting for the last six days.
More than 56 district panchayats and Janpad Panchayat members and sarpanches have resigned from their posts in support of this movement of all tribal society. These panchayat representatives claim that if the government does not remove these camps, then all the sarpanches of the district will resign from their posts.
The tribals involved in the protest allege that the Border Security Force camp has been set up by breaking their Dev site in Karkaghat and Tumirghat of Kanker district. The tribals have clearly warned that they will strongly oppose any attack on their religious and cultural beliefs.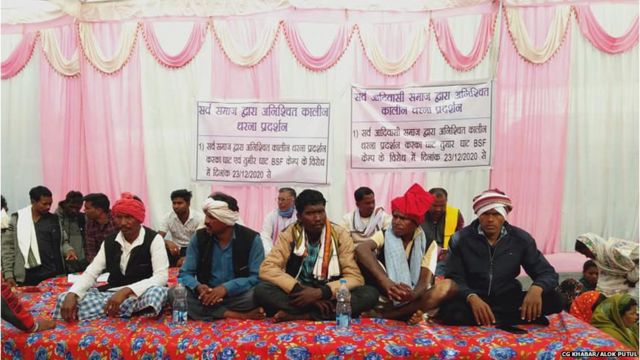 However, government officials say that the tribals are protesting under the pressure of Maoists.
District Superintendent of Police MR Ahire told the BBC, "Due to the pressure of the Maoists, people have come to protest. Not only Kanker but right now the same situation is going on in Bastar. For construction and development works have been put there. "
Courtesy: BBC