01 March 2021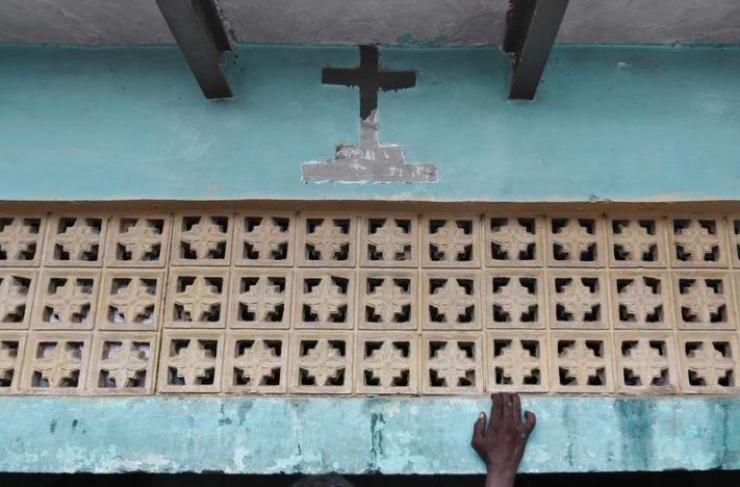 A church in Uttar Pradesh's Bareilly district was vandalised by members of the Akhila Bharathiya Vidyarthi Parishad (ABVP), and a local pastor claims the incident was intended to inflame communal tensions.
According to reports from the International Christian Concern (ICC), members of ABVP vandalized the Sadar Methodist Church on February 16 and painted slogans such as "Jai Sri Ram" on the walls and doors of the church.
On February 17, Pastor Simon Prasad, head of the Pastors' Association of Bareilly, and other church members attempted to report the incident to the local police.
The officials initially declined to consider the complaint, stating that nothing had happened, but after seeing the images of vandalism, they decided to look into the matter.
Instead of investigating the vandalism, the police went to Sadar Methodist Church on February 17 and began questioning Pastor Prasad about his pay, where he gets it from and how he feeds his family.
The pastor was taken aback by the police interviewing him rather than looking into the vandalism. He told local media that members of the ABVP vandalized the church in an attempt to stoke communal tensions.
Along with the rising anti-Christian violence in the state, the Uttar Pradesh Assembly passed the Uttar Pradesh Prohibition of Unlawful Religious Conversion Bill, 2021, on February 24, making religious conversion a non-bailable crime punishable by up to 10 years in prison if found guilty of pressuring anyone to change faith through marriage.