Imran Qureshi

For bbc hindi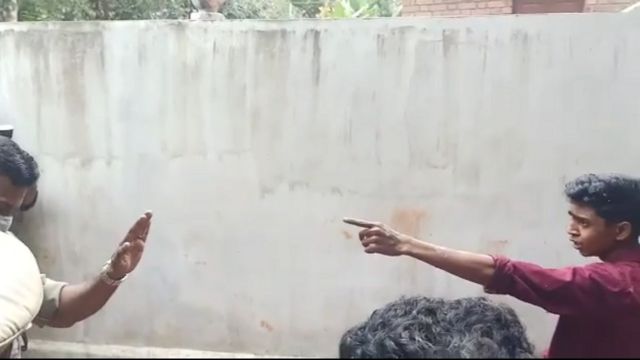 Chief Minister Pinarayi Vijayan has ordered an inquiry after a viral video of a Dalit youth complaining of alleged police harassment in Kerala.
In this video, a Dalit youth is telling a police officer that they killed his parents and now he is being prevented from performing the last rites.
After the video got viral, protests were held in different places in Kerala and the state government had to come under pressure and order an inquiry. In the video, 23-year-old Rahul Raj is seen digging the grave for his parents Ambili and Rajan. Rahul's parents died due to burns in an incident on 22 December.
When a police officer stopped the excavator Rahul, he is heard saying in the video that "All of you people have taken the life of my parents. And now you are saying that I am his funeral too Can't. "
This video went viral, then protests took place and then some such videos came out in which people were telling how the police had asked Rajan to leave his asbestos roof house. Rajan's house was just three cents (one cent equals one hundredth of an acre) of land in the Atiyannur Panchayat, 25 km from Thiruvananthapuram.