Updated: 28 Sep 2021, 4:27 pm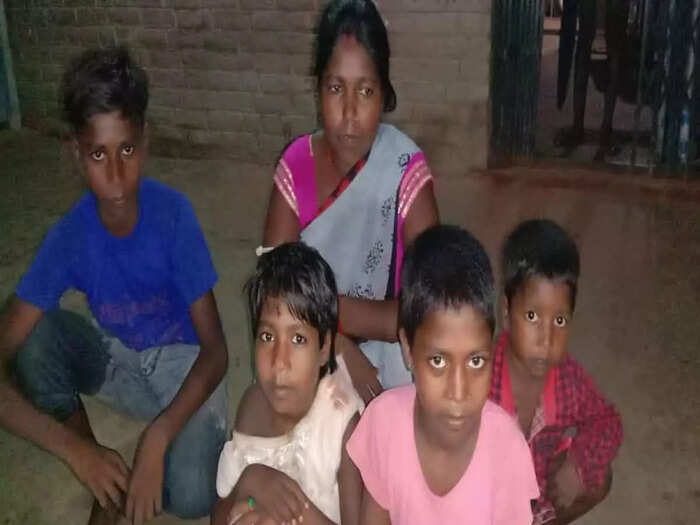 woman left home with family
Ramu Singh Parihar, Fatehpur
A woman from a Dalit family of a village in Uttar Pradesh's Fatehpur district left her home. The woman was troubled by the bullies of the village for almost two months. Complained from the police station to the SP office and IGRS, when there was no relief from anywhere, the Dalit woman left the house with her children and came to her maternal home.
A woman lived with her four children in village Laxmanpur, Budhauli under Jafarganj police station. The woman's husband does a private job in a foreign country. Women worked as laborers and took care of their children. Vijay Yadav, Ramsingh and Ramkishore of the woman's neighborhood have been accused of entering my house on August 8 last month after consuming alcohol. The complaint was given by the woman in the police station.
On the second day, the woman also complained to the IGRS. The next day the police came from the police station and got them settled. The victim woman told that after about 20 days, the same Vijay Yadav along with two of his associates suddenly entered the house at 11 pm. Started molesting me and tried to force. When I protested, he threatened to kill me by taking out a pistol.

Complaint given in police station, SP office and IGRS also, the
victim Dalit woman told that on August 9, 2021, she had given complaint in IGRS. After this, on 29 August 2021, a written complaint was given at the Jafarganj police station. A written complaint was also made to the SP office on 31 August 2021, but no help was received from anywhere. Ultimately, the woman thought it appropriate to leave her home to save her life from the bullies and went home with her family. Now for a month, the woman is living in her father's house.