Published: 01 Jul 2020,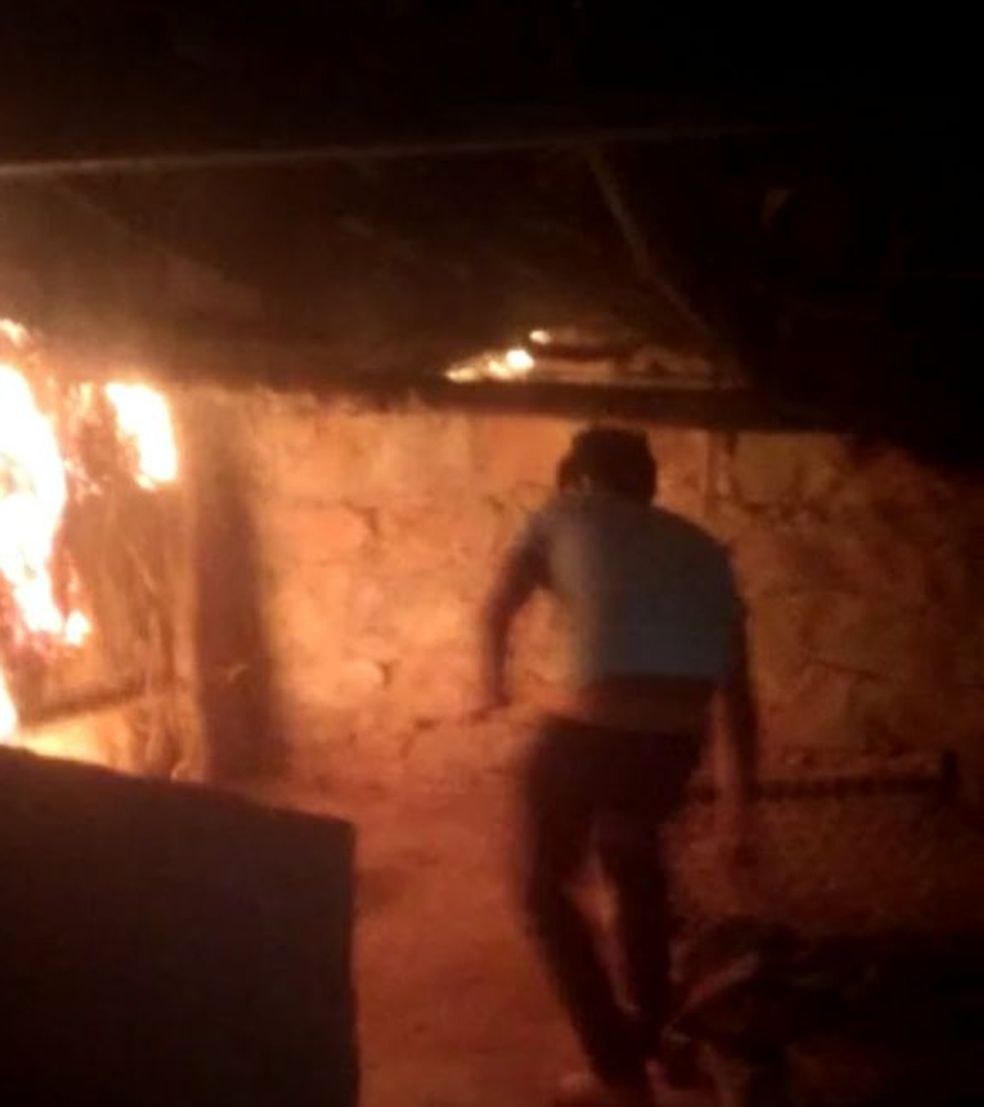 Dabangai: Dalit's House Burnt For Opposing Sowing Of Field – Shrapnel Engaged In Firing, Three More Injured In Stone Pelting
Hindoncity. The Issue Of Firing A Pistol In The House Of A Dalit MLA In The Area Was Not Even Cold Enough That In Chamarpur Of Sadar Police Station Area, Some Domineering Forced The Sowing Of The Land Of A Dalit Family There. On Opposing This, The Miscreants Set The Victim's House On Fire On Monday Night And Set It On Fire.
Not Only This, A Woman Was Injured In The Firing By The Accused. While Three Other People Were Injured In The Stone Pelting. Police Reached The Spot On Information And Took Information Of The Case. The Injured Were Admitted To The State Hospital On Tuesday Morning. A Woman From The Family Victim In The Case Has Filed An FIR Against The Accused.
According To The Police, Phulwati Jatav, A Resident Of Chamarpur, Told That Originally Randial And Hall Chamarpur Residents Shrimohar Gurjar And Family Members Som, Uday, Rajesh, Santha And Meera Gurjar Forcibly Sowed The Victim's Land With The Intention Of Capturing The Land. On This, The Victim And Her Family Protested And Lodged An FIR At The Sadar Police Station. This Angered The Accused.
At Around 11 Pm On The Night Of 29 June, When The Victim And Family Were Sleeping, The Accused Came To His House With Guns And Sticks In His Hands And Batons And Opened Fire And Set The House On Fire. Due To That, Apart From Thatch, The Ration, Grains, Clothes And Household Items Kept In It Were Destroyed By Burning. After This, The Accused Threw Stones On The Roofs Of The Houses. Rupakala Got Injured Due To Shrapnel In Firing. At The Same Time, Phulwati, Hasanbai, Malkhan And Benesin Were Injured In The Stone Pelting.
The Victim Said That Her Son Malkhan Singh Was Sleeping In The Thatch When The Accused Set The House On Fire. It Is A Matter Of Deep Respect That He Listened To The Fire And The Cry Of Family Members. In Such A Situation, Due To Loss Of Life Was Averted. Here Thanaprabhari Vijay Singh Chhonkar Says That The Police Reached The Spot At Night Only On The Information Of The Attack On The Dalit Family. An FIR Has Been Registered Against The Accused In The Case. Research Is Going On.