Updated: Oct 11, 2020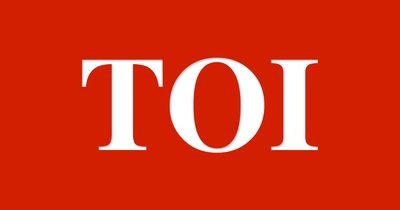 Bhala RAJKOT: In a grim reminder of Una Dalit flogging incident of 2016, a 24-year-old Dalit man was brutally beaten up by three persons when he was transporting a cow carcass in rickshaw carriage in Ruda Transport Nagar locality of Rajkot on Friday.
Police said that the assailants suspected that the victim Bhavesh Makwana had killed a cow and attacked him. Makwana suffered fractures in one hand and one leg.
The accused named by Makwana in his complaint include Bhala and Murli. He could not identify one other person who had attacked him.
According to police, the accused attacked Makwana, a resident of Sanosara village with bats and iron pipes while the latter was transporting a dead cow in a rickshaw carriage.
Talking to TOI Makwana said, "After the accused beat me up, two of them with help of other villagers took me to a hospital. Later, the accused came to see if I was filing a police case or is there a chance to settlement." He alleged that the assailants had hurled caste-based slurs at him while beating him up.
Makwana added that he drives a rickshaw for a living. "I needed money for shrimant (baby shower) of my wife, so I agreed to dispose of a cow carcass for the first time in my life. I was offered Rs 200 for the job," he said.
"I want justice and for that I have demanded police to take strict action against the accused. They will never think of beating other members of my community in the future," said Makwana.
The victim lives with his father and four siblings. According to him, the accused had also recorded a video in which he had repeatedly said that he was told to dispose of a dead cow not was not stealing a live one.
M C Vala police inspector of Kuvadva road police station said, "The accused belong to Bharwad community and are from victim's village Sanosara. They beat Makwana over suspicion that he was stealing the cow. But later they realized that he was transporting a dead cow, so they took injured Makwana to a nearby private hospital."
The private hospital looking to the seriousness of the assault referred Makwana to Rajkot civil hospital. The police at the civil hospital informed Kuvadva road police about the incident, following which an FIR was registered on Saturday morning.
In his complaint, Makwana said that the cow had been lying dead for the past two days in Ruda Transport Nagar and that one Dharmesh Parmar from Sakheda village had asked him to take it away in his rickshaw carriage.
The accused have been booked under sections 325 (causing hurt), 326 (causing injury with a weapon) and 114 of Indian Penal Code and Atrocity Act. The police have launched a manhunt for the accused who are on the run.