Women angry with bullying sit on dharna outside the village The case filed against the police accused then the case calmed down
By: Rafatuddin Farid, Mubarakpur Police Station,  Magazine News Network
Published: 04 Nov 2020, 09:57 AM IST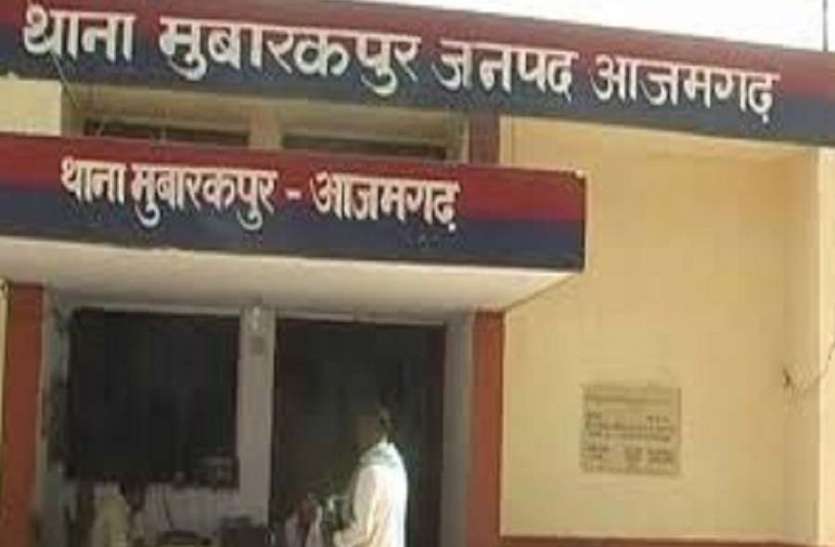 Azamgarh. Tired of molestation in the village of Gujarpar in Mubarakpur police station area, Dalit women took a young man hostage. Knowing this, a large number of people reached to rescue him. During this time, the village was fiercely beaten and bricks went stone. The attackers managed to free the accused youth who was taken hostage. Angry women out of bullying sat on a dharna outside the village. Police reached the spot late at night and lodged an FIR against the accused and pacified the case.
In Gujarpar village of Mubarakpur police station area, a young Yadav caste used to molest Dalit girls. Late Tuesday evening he molested, then the people of the township took him hostage.
The people of the Dalit colony alleged that people from the Yadav side entered the village and beat and beat the young man with them. This angered the aggrieved women from the aggrieved side and sat on a dharna outside the village.
The women alleged that their sister daughters were not safe. They are being deliberately harassed. The force of several police stations including CO Sadar reached the spot on the information of women sitting on the dharna.
Police have registered a case against Tehir, the mother of the victim of molestation, Balchand Yadav of the accused party, Vijay Bahadur Yadav and many others.
Station President Akhilesh Mishra says that the case is being investigated by registering an FIR on the basis of Tahrir. Whoever is guilty will not be spared.
BY Ran vijay singh