Published: 10:49 am Aug 09, 2022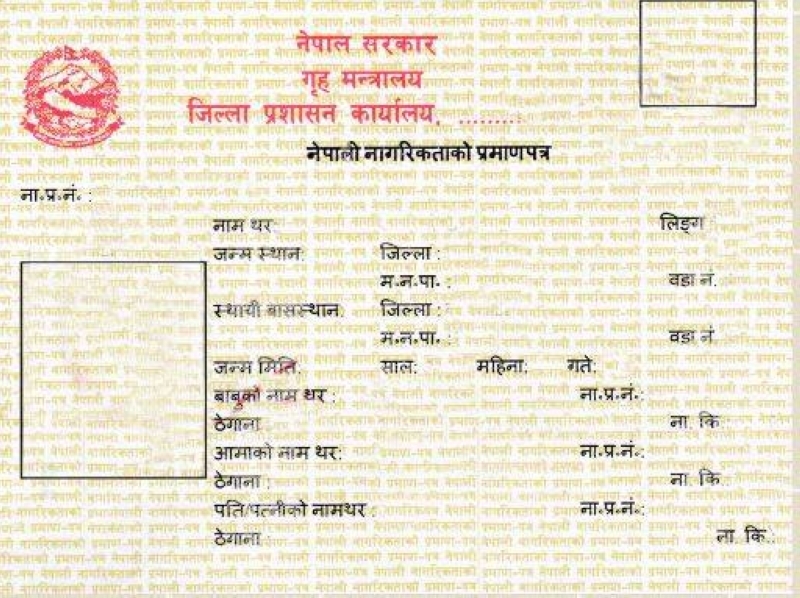 KATHMANDU, AUGUST 8
National Assembly member Bhuvan Bahadur Sunar, who represents the CPN-Maoist Centre, today demanded that the Ministry of Home Affairs immediately correct the derogatory names of the members of the Dalit community in their citizenship certificates.
Speaking during the special hour in the Upper House of the Parliament, Sunar said the derogatory names okayed by citizenship issuing authority in citizenship certificates reflected the feudal mindset and caste discrimination rampant in society.
He said citizenship bearers' names were written as Kukur Kami, Kukurni Kami, Fyauro Badi, Kutta Badi, and Singane Kami. In Nepali society, kukur or kutta (dog), kukurni (bitch), fyauro (fox), and singane (unclean) are used as derogatory terms. He said there were many Dalit members of western and far western Nepal who had derogatory names in their citizenship and the same could be the situation elsewhere."How can citizenship issuing authorities okay such derogatory names in people's citizenship certificates?" Sunar wondered. He said the National Dalit Commission and Dalit rights activists needed to take initiatives to correct such mistakes in Dalits' citizenship certificates. National Dalit Commission member Sundar Purkuti told THT that his office had talked to the district administration of Dailekh, asking the authorities to correct names of Dalits who had been issued citizenship certificates with derogatory names. "We have got positive response from DAOs. We will continue to follow this up," he said.
Purkuti said the home ministry had issued a circular to all DAOs on 7 August 2006 asking them to change the surnames of people whose citizenship certificates contained derogatory surnames. Media carried stories back then that some people had derogatory surnames, such as 'chor' (thief) and 'thug' (fraud) in their citizenship certificates. He said some DAOs corrected people's surnames in accordance with the Home Ministry circular, but were yet to do so.
The Ministry of Home Affairs issued a press release today saying it was aware of the issue and made provision to ensure that such certificates were not issued. In case citizenship certificates with derogatory names have been used, DAOs will correct such names, it added.
Spokesperson for the home ministry Phanindramani Pokharel told THT that while it would be difficult for DAOs to completely change the name of a person in the citizenship certificate, DAOs would ensure that derogatory names were removed. He said most complaints about derogatory names were coming from Sudurpaschim and Karnali.