Living in dilapidated houses and surviving on rats and snails, the community has lost hope for their development.
Tarique Anwar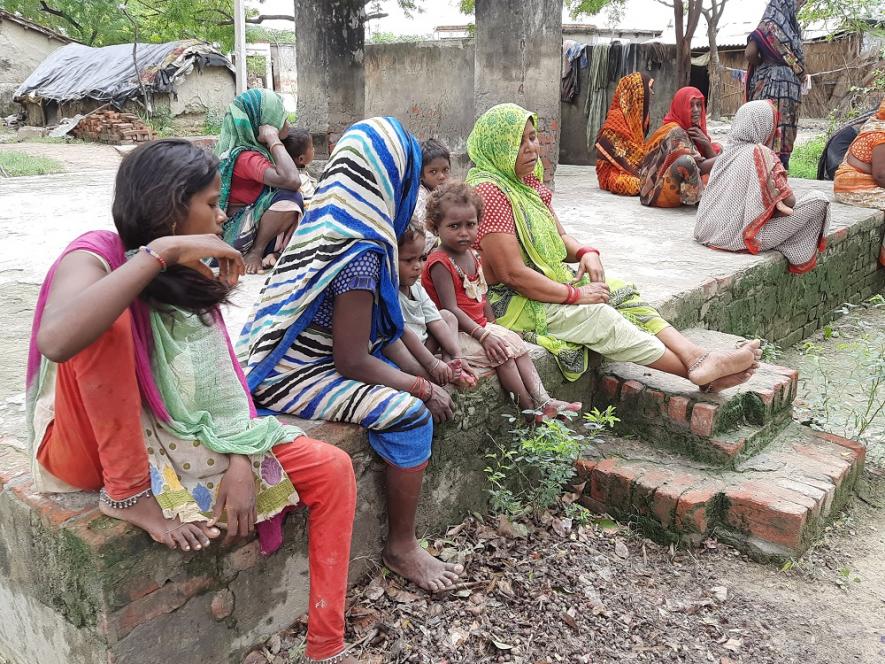 Varanasi (Uttar Pradesh): The only thing Musahars at Anei village in Pindra Tehsil of Varanasi can boast is that Prime Minister Narendra Modi represents their constituency in Parliament. But their lives have remained unchanged in the past seven years; without any semblance of development, the community continues to live in destitution and eat rats.
One visit to their area makes it evident that Modi's slogan of 'Sabka Saath, Sabka Vikas, Sabka Vishwas' (Support for all, development for all, trust of all) has not reached this village in his own constituency. The village houses 56 families with around 250 people. Huts with thatched roof, unhygienic surroundings, gloomy faces, malnourished children with sunken eyes, and protruded bellies roaming in shabby clothes or naked narrate the story of their deprivation.
In the state where the elephant stood fiercely, the bicycle galloped, and the lotus too blossomed, these marginalised people have yet to see a change in their socio-economic conditions. None of the successive governments did anything for the community.
Meanwhile, when PM Modi was inaugurating the Kashi Vishwanath Corridor, residents of a nearby scheduled caste settlement were allegedly virtually locked up in their premises due to a heavy security cover.
"As election season comes closer, our villages are frequented by leaders belonging to different political parties because of our good presence in the state. They lure us with tall promises and secure our votes. But our situation is getting worse instead of improving. Extreme poverty rules our hamlet called 'Mushartoli' or 'Mushari'. Rains damage kutcha houses and submerge roads. We neither have health facilities nor employment. This is the story of all Mushar settlements, not just ours," Prakash Vanvasi, a resident of the village, told Newsclick.
The lockdown has unmasked an ugly truth in such villages — pervasive poverty, loss of daily sources of income and famine-like situations. These poorest of people do not have enough food since they lost their menial jobs. With hardly any savings to fall back on during hard times, these landless Dalits are perennially debt-ridden.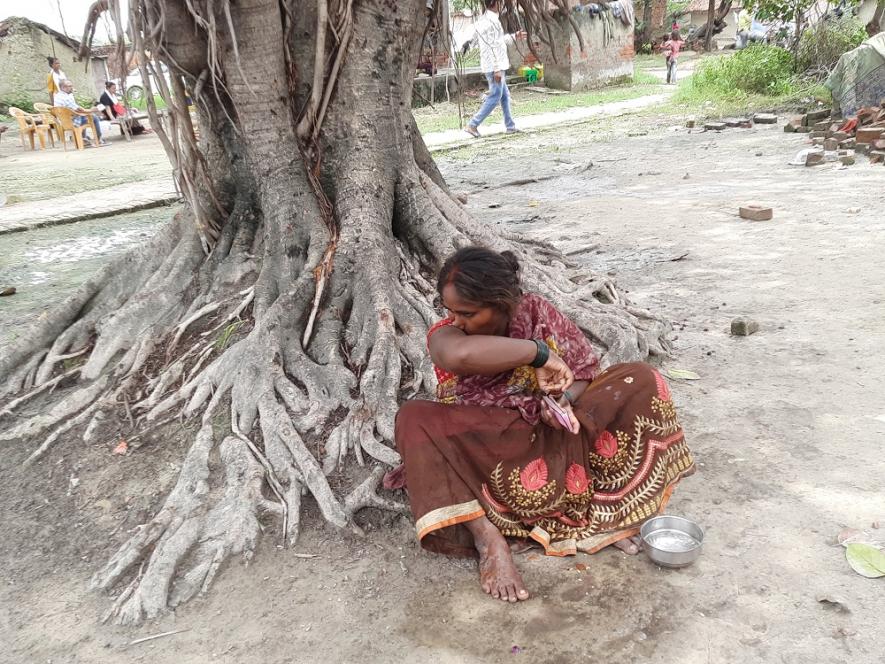 After the story about seven children eating grass with salt at Koiripur village in the Badagaon block of Varanasi district hit the headlines, the administration swung into action. It served a show-cause notice to the journalist who had reported the news. The children were forced to eat grass because their parents — brick kiln workers — had lost their jobs and had no money to buy food.
While visiting Anei, this reporter met Laxman Vanvasi, who was sitting on the platform of the sole well in the village. He, too, has lost employment. He said most of the people there worked in brick kilns in Varanasi and Jaunpur.
He has not been able to find work since returning home after the coronavirus-induced national lockdown. Due to the closure of schools, he said, the children were not getting the mid-day meal, and it has become difficult for the poor even to feed their kids.
With thick wrinkles on her face and sadness in her eyes, 80-year-old Jhabri in a blue sari was worried because the rainwater had flooded her thatched house. Without being asked any question, she started saying, "Come with me and see my house. Water has entered the hut. The way to the house is also submerged. The whole settlement gets drenched in water when it rains heavily. As a result, we don't sleep for several days."
SURVIVAL UNDER THREAT
Before Jhabri finished speaking, Durgavati, sitting behind her, began describing their plight. "The men and women here have lost their jobs. Coronavirus might be gone, but it has left us, the daily wagers, with hunger. It has even become tough to arrange food twice a day. We are somehow surviving."
The Anei village has 16 severely malnourished children. Such stories are not restricted to just Anei; people's lives are the same in all other Musahar settlements in eastern Uttar Pradesh.
Rita, a local activist, explained, "The problem of malnutrition has arisen due to discontinuation of the mid-day meal scheme. Go to any Musahar concentrated village, and you will find women in bad health and malnourished children like skeletons."
Mala was sitting under a banyan tree. When asked how life was going, she described, "No one in the village got infected with the coronavirus, but the lockdown hit us hard. It snatched from us our source of living. We are daily bread earners and have not gotten any wages for so many months. Running the family has now become extremely difficult. We are surviving on the ration given by the government, but the non-availability of wages has left us with no money. As a result, we are unable to buy vegetables, etc., which are also equally important for a healthy life."
The residents said they are not even getting work in farmlands. They have not had any work for months. Earlier, their men and women used to earn Rs 200-Rs 300 almost every day. "We survived the deadly wave of the disease, but the unemployment will kill us for sure," said Prakash.
Showing his empty job card, Pappu said, "The government is building roads and filling potholes, but no one gives us work. Look at our MGNREGA card; it has no record of work."
About 9.50 lakh people of the Musahar community, who belong to the social group of Dalits in Uttar Pradesh and Mahadalits in Bihar, have lived across UP for centuries under pathetic conditions. They are deprived of basic facilities like quality education, basic nutrition and pucca houses for decades.
On visiting any village of Musahars across Purvanchal, one would find the life there to be shocking difficult. The tiny houses they live in with their entire family also accommodate pet animals such as goats, pigs, etc. Water seeps in during the rainy season.
And all this is happening in the Prime Minister's own constituency.
WITH 'VIKAS' CAME LIQUOR SHOP
On September 12, 2018, Uttar Pradesh Chief Minister Yogi Adityanath at Sonbhadra's Teen Tali Musahar Tola had announced several development projects for the community. Some of the developmental work was carried out, and members of the community got accommodation there. But it did not bring about many changes in their lives.
Sonbhadra's senior journalist, Shivdas explained, "With the development works, liquor shops were opened in Teen Tali Musahar village. It made over 80% of the residents liquor addicts and resulted in several social and family abuse cases. Consequently, the police repression also increased."
Sandhya and Ruby, counsellors with the Human Rights Public Monitoring Committee, said, "The Musahar community has neither employment nor respect. A handful of people, including feudal lords and local agents and public representatives, take benefits of government welfare schemes meant for them."
The government approved the construction of 22 houses and toilets in Anei village. Butthose who built toilets with their own money have yet to receive Rs 12,000 from the government. Those who themselves worked in the construction of their houses have not gotten the labour cost as approved.
Ruby said when a girl from Anei passed the intermediate examination with first-class, Musahar settlements across Varanasi celebrated her success. But left with no hope of getting a government job, she was married off.
Ruby said although the government gives money for cycles and uniforms to the girls from marginalised communities, parents have stopped sending them to school as they feel it is pointless educating their girls when there is no guarantee of a job.
Musahars are recognised as a Scheduled Caste (SC) in Uttar Pradesh. They generally live in isolated settlements in and outside villages because they are still considered untouchables.
GOVT DENIES DEATH BY STARVATION
The plight of the Musahars in Varanasi, Chandauli and Kushinagar districts can be gauged from the fact that they still die of starvation. But it has always been denied by the government.
Mangala Rajbhar, a civil rights activist working for the upliftment of the Musahar community, claimed that five Musahars died of hunger in Kushinagar in 2019. Still, the administration attributed their death to some ailments. Even the BJP MLA Ganga Singh Kushwaha from the district refused to accept starvation as the cause of death, blaming malnutrition and lack of medicines for the demise.
Citing another instance, he said two community members had died on December 28, 2016, in similar circumstances. After Rohit Vanvasi from Raitara village in Varanasi died of malnutrition, the district administration had to give the family a compensation of Rs 1 lakh on the instructions of the National Human Rights Commission.
NONE INTEREST IN POLITICS
The community, which has to struggle every day for survival, hardly shows any enthusiasm in elections. Anei resident Usha said, "The leader will come, make tall and hollow promises, secure our votes and disappear. There is no change in our lives. Our plight remains the same. We continue as poorest and in the lowest tiers in the caste hierarchy. Then what is the point of even thinking about elections?"
She said discrimination and abuses were their fate. "We are discriminated against when we go to the brick kilns to work because of being rat eaters. The horror does not stop here. We are disrobed and often raped by the middlemen when we ask for our wages. They also ask for sexual favour in exchange for wages. We are helpless and don't complain. In the farmlands, we are called 'haramzadis' by upper-caste men," she alleged.
Usually, the brick kiln workers get paid Rs 600 for every 1,000 bricks. Earlier, their meals were dependant on the availability of rats and grains that they would procure from the rat holes in fields. However, things are changing for some families as their children have gone to different states to work. They now catch rats mostly during the harvesting season.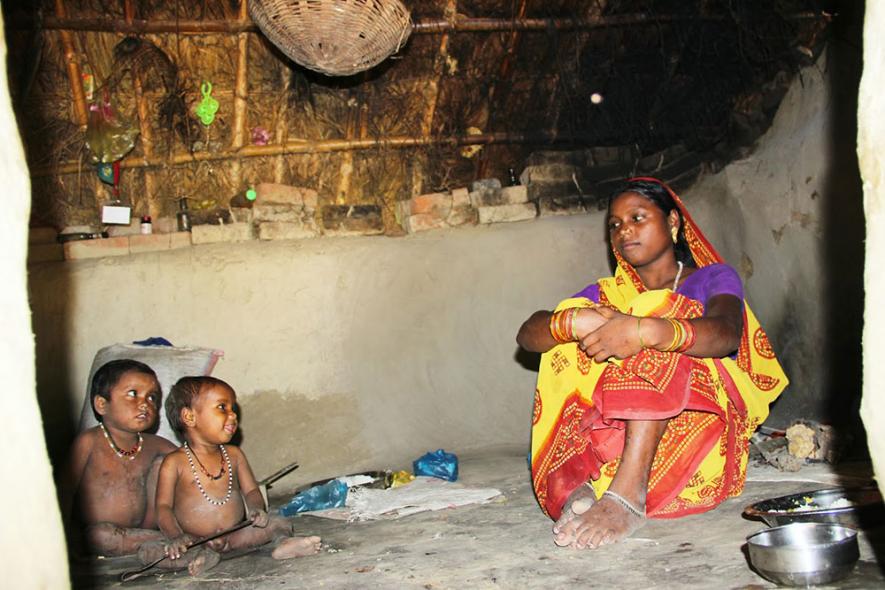 Their votes are allegedly bought by politicians who visit them a day before voting, offering alcohol and a little money. This negotiation happens with the men of the villages, who then force their wives to vote for the candidates with whom they had struck a deal.
The community first got political representation when Kerai Musahar was elected as a member of Parliament from Bihar's Madhepura district in 1952. He had contested on the Socialist Party ticket. After him, Misri Sada, Naval Kishore Bharti, Jitan Ram Manjhi and Bhagwati Devi emerged as influential leaders from the community, but they failed to bring any significant change in the lives of their people.
Shruti Nagvanshi, an activist working for the community's rights, said the pace of change coming into the lives of the people belonging to the Scheduled Caste community was very slow. Their leaders failed to make any policy intervention for the upliftment of the community.
SORDID TALES
Litterateur Ramji Yadav said, "Musahars are landless and social outcasts. They are marginalised even in Dalit literature. Even after decades of Independence, the socially marginalised community is still at the bottom rung of India's hierarchical caste system. The community generally lives in a hamlet outside villages. Their social exclusion has cut them off from the outside world. Sadly, their everyday life, stigma and sufferings have not been properly documented."
He further said that when the value of the land where the community lives rises because of some development project, they are forcefully evicted from those places by the upper-caste land mafia. Citing an example, he said, the land at Gariaon near Mungra Badshahpur in UP's Jaunpur district became expensive after approval of a road project, which had to pass through the village. To throw the Musahar community out of the village where they had been living since before Independence, the upper caste people of the neighbouring areas conspired and turned other Dalit castes against them. The tongue of a villager named Toofani was chopped off. When the police came, the Musahars testified as per the wishes of the dominant feudal lords.
"Despite exploitation and oppression, there is a dearth of strong voices in their favour. And this is because of their lack of political representation," Yadav added.
Seeing outsiders in their village, the Musahar people get scared as there is a perennial fear of police implicating them in false cases. "If any theft, burglary or murder was reported, the police rushed to Musahar hamlets like ours. Many of our villagers languished behind bars on false or trumped-up charges, which have now stopped," said a local while others echoed similar views.