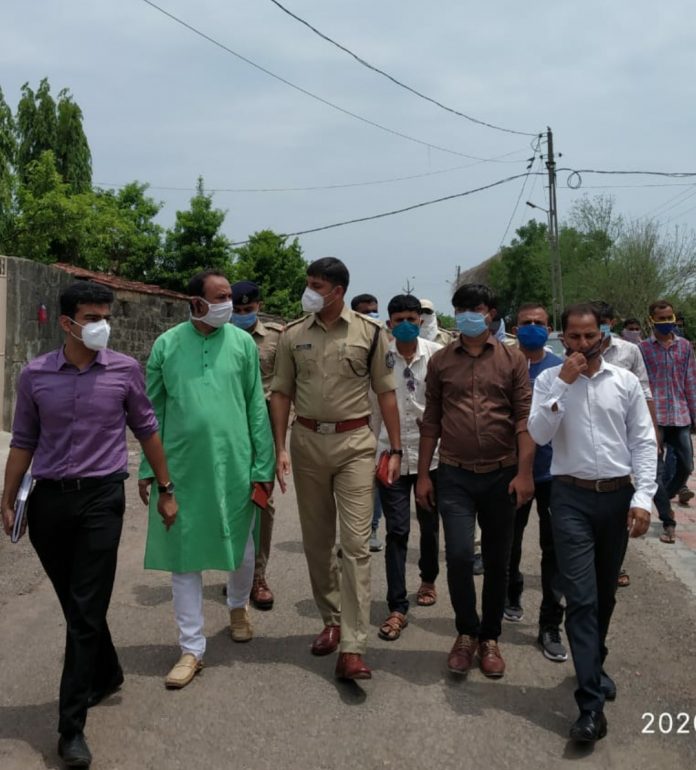 Mahesh Trivedi, TwoCircles.net
Gujarat: Tormented with atrocities by high-caste bullies, Dalits in Prime Minister Narendra Modi's native state of Gujarat continue to lead a difficult life.
Come July 13, all 150-odd poverty-stricken members of the marginalized Scheduled Caste community living in a one-horse hamlet in Rajkot district since ages will emigrate en masse from their homeland, following constant harassment by well-heeled Darbars.
Browned off by the BJP-controlled state government's lackadaisical indifference towards their memorandum narrating their heart-rending tales of woe submitted more than three weeks ago, the 45 Dalit families have decided to bid adieu to their tumbletown dwellings in Charel village of Jamkandorna Taluka where the powerful Darbars rule the roost.
Though the socially-disadvantaged villagers, all farm labourers, are being treated as 'untouchables' for many years, they have been trembling with fear ever since a young, married Dalit woman was bludgeoned to death and two of her friends were beaten black and blue by a headstrong Darbar on May 19.
"The man wanted to outrage the modesty of the victim and assaulted two other women accompanying her when they tried to intervene," social worker and community leader Sunil Jadav told TwoCircles.net on phone, and added that the police dilly-dallied for several days before hauling up the influential accused.
The Dalits are not allowed to enter temples and cannot mingle with others during an open-for-all social event in Charel which boasts no basic amenities like public toilets and water taps, leave alone roads and streetlights. Low-caste women walking in the village must cover their heads in respect if Darbars pass by, and are compelled to ease themselves in the bushes while the voyeurs in nearby homes watch shamelessly and poke fun at them.
According to Jadav, a Rajkot-based college lecturer and member of the sub-committee of the National Commission for Scheduled Castes, ten years ago, two Dalit girls were kidnapped and kept at an unknown place for three days but released with a stern warning to villagers against informing the police who are still in the dark about the incident, an open secret.
Rajkot district superintendent of police Balram Meena told TwoCircles.net that Charel Dalits' fears were unfounded as eight-armed policemen were guarding the village since the May 19 murder and the police protection would continue as long as they desired.
"We are also trying to create an environment of harmony in the village with the help of social workers and community leaders," he added.
But Jayesh Kumar, member of Dalit lawmaker Jignesh Mevani's Rashtriya Dalit Adhikar Manch, said that the situation would be back to square one once the police protection was withdrawn.
"Also, it's the limit for Dalits. Darbars are treating them like dirt and often not even paying their hard-earned dues for toiling on their farm. Dalits can no longer live in peace without jobs and security for the womenfolk, and are bent on mass migration on July 13," he explained.
MLA Jignesh Mevani told TwoCircles.net that the state government lacked the political will to find a solution to the age-old social boycott in Charel, adding that it had taken no preventive measures and never sent a strong message to the tormentors.
"Why should any citizen live in fear? This is against the Modi regime's stated goal of sabka saath, sabka vikaas, sabka vishwaas (together with all, development for all, the trust of all),", he argued.
If Kumar is to be believed, 50 years ago Charel was home to many communities, including Patels, but they all gradually left the hamlet due to Darbars' bullying tactics while Dalits were helpless without any resources and have had to grin and bear it.
In the memorandum addressed to the Rajkot collector, the Scheduled Caste residents have not only sought police protection during their mass migration march to Rajkot from July 13 with five-night halts but also threatened to stay put at the collector's office till arrangements are made to resettle them at one of the five nearby villages.
Rajkot residential additional collector Parimal Pandya told TwoCircles.net that financial aid as mandated in law had been given to the family of the May 19 murder victim and efforts were on to find an alternative plot of land for Dalits but he ruled out the possibility of mass exodus.
However, Kumar said that Dalit breadwinners had stopped going to Darbars' farms after the murder and were dead set on leaving Charel at least for their children's future and women's security as the authorities had neither given any written assurance nor approached them even after submitting the memorandum.