04 Oct 2020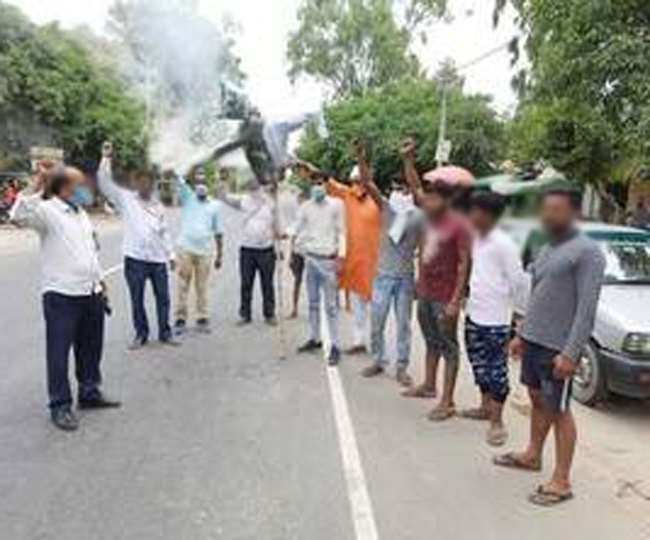 Statewide blockade jam on October 15 demanding Sarna code. Symbolic picture
Ranchi (Jas) The Central Sarna Committee and the All India Tribal Development Council have called for a statewide chakka jam on October 15 to demand the Sarna Code. An awareness campaign is being organized by the committee across the state. Under this, a meeting was organized in the village of Bhaldan Chatti on Sunday. The people of Bhaldan Chatti, Asni, Tetar Toli, Chandali, Asni, Navatoli, Soso Navatoli Chhota, Loro, Sanwaria Pugu, Jyoti Nagar, etc. converged.
Speaking on the occasion, the Central Chairman of the Central Sarna Committee, Phoolchand Tirkey said that census is done every 10 years, even this time, if the Dharmakode of the tribals is not given in the census form of 2021, then the tribals will have to wait a long time.
It is time for the tribals to unite and fight the battle of Dharmakode. All India Tribal Development Council general secretary Satyanarayana Lakda said that the religion code of Hindu Muslim Sikh Christian Jain Buddhism has been found. But 15 crore tribals have not got religious identity.
The word tribal has not been used in the constitution as a tribe. The meeting was attended by the patron of the Central Sarna Committee, Bhuneshwar Lohra, Ranchi Metropolitan President Vinay Unrao Pradeep Lakda, Etwa Oraon, Birsa Oraon, Shankar Oraon, Lohra Oraon, Amramani Kujur, Mahavir Oraon and others.