TNN | May 29, 2022, 06.58 AM IST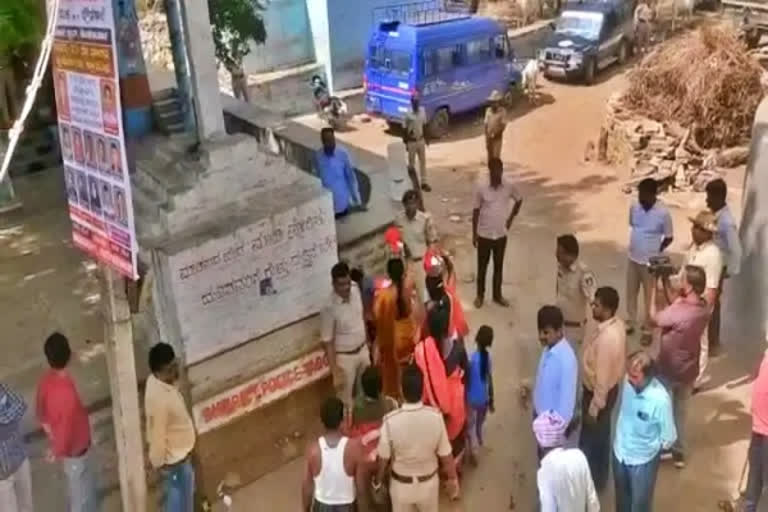 YADGIR : In a rare gesture, police made arrangements to allow Dalits enter and offer puja at Anjaneya Temple in Amalihal village of Surapur taluk in Yadgir on Saturday.
A few days ago, people from the Dalit community of Huvinahalli had complained to the district administration that they were being prevented from entering the temple. Based on their compla int, police conducted peace committee meetings with people from both the communities, but it did not yield any results with Dalits being denied entry.
On Saturday, police intensified security in the village and made arrangements for them to enter. Yadgir superintendent of police CB Vedamurthy told STOI: "Based on requests and complaints from Dalits of Huvinahalli near Amaliha l, we tried our best to convince upper-caste people by holding peace meetings in the village. But some of them continued to oppose the entry of Dalits, meetings notwithstanding. "
"Without wasting time, we imposed prohibitory orders at Amalihal and Huvinahalli villages on Saturday and deployed police so that Dalits could enter the temple. Also, we made arrangements to bring Dalit women in our vehicles from Huvinahalli so they could offer puja," he said. "We convinced upper-caste people to maintain what was done today, failing which strict action will be taken. "
Officials from the departments of social welfare and revenue were present.