Kanwardeep Singh / TNN / Updated: Dec 19, 2020, 11:58 IST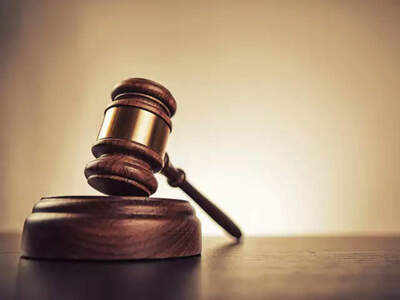 BAREILLY: The 22-year-old woman whose husband was arrested for "love jihad" under UP's new anti-conversion laws while she was sent off to a shelter has had a miscarriage, an ultrasound examination at a private lab has confirmed.
The couple was "reported" to the police by a local Bajrang Dal unit when they were on their way to get their nikah registered. Her husband and brother-in-law, in jail for 13 days now, are set to be released after police didn't find any evidence to support the allegation that the woman had been forcibly converted.
TOI had on Tuesday reported that the woman said she had miscarried. "We found that the woman had had a miscarriage. There is an infection in her uterus, which should be treated to avoid further complications," Dr PS Sisodia, who performed her ultrasound at the registered private lab in Dhampur in Bijnor district, told TOI on Friday. The report, a copy of which is with TOI, found "bulky UT with endometriosis (tissue growing outside the uterus) and … blood clots in the UT."
The woman had alleged that she lost her baby after the district hospital, where she had been admitted with bleeding and severe abdominal pain, administered "injections". The hospital had, until Friday, declined to comment on the miscarriage and denied her allegation.
After the private lab results came to light, acting chief medical superintendent of the Moradabad district hospital Dr Nirmala Pathak told TOI, "The reports provided by ultrasonologist Dr RP Mishra clearly said the foetus was visible but heartbeat was not there." Dr Mishra told TOI, "We were doubtful about the baby when the first ultrasound was performed. The heartbeat was not found. For the second test, we used a Doppler ultrasound but the heartbeat could not be found then either. For confirmation, I had asked for a trans vaginal scan because sometimes there are chances that the baby survives."
The woman, taken to the hospital on December 11 and then again on December 13 from the shelter, had not been given her medical files when she was released on the grounds that it was a "medico-legal" case. Police on Friday, however, said they don't need the medical report.
Back with her in-laws at Kanth, the woman was still not sure how to receive news of her husband about to walk free. "I have been told for the past five days that he will be released. He's not out yet. I have not been able to speak to him even after losing my baby," she told TOI. "We love each other. What is the point of court-registered marriages if things like these happen to people in love?"
Her husband had not been released at the time of filing the report. An official at the Moradabad jail, on condition of anonymity, said the release order, 'parwana', had not reached them till Friday evening. Police have filed a report in the district court under Section 169 of the CrPC (release of accused when evidence is deficient) and requested release of her husband and brother-in-law. "The court ordered their release on personal bonds of Rs 50,000 each," Moradabad ASP (rural) Vidya Sagar Mishra said on Friday.
Chairperson of UP State Commission for Protection of Child Rights, Dr Vishesh Gupta, who had earlier said that the foetus was alive, was not available for comment. The woman had said he was "tortured" at the shelter she had been sent to when her husband and brother-in-law were arrested. Her detention, district probation officer Rajesh Gupta said, was only in keeping with instructions for legal procedures: "We had kept her at the shelter on the instructions of the Kanth subdivisional magistrate that she be kept here till her statement is recorded … Whatever happened at the hospital is outside our jurisdiction."