In the tribal dominated Melghat region of Satpura hill in Maharashtra, a rehabilitation plan was made for many villages twenty years ago.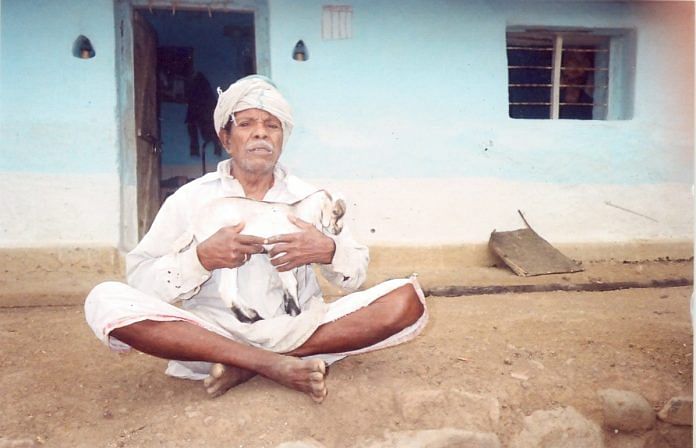 Amravati
 : In the tribal dominated Melghat region of Satpura hill in Maharashtra, a rehabilitation plan was made for many villages twenty years ago. This is because many villages had to be displaced for the 
Melghat Tiger Reserve area
 . It was told that this will reduce the conflict between humans and tigers. Also, a habitat area will be reserved for tiger conservation.
In Melghat, under the Amravati district, a plan of rehabilitation was prepared for 33 tribal-dominated villages. Surprisingly, it took the state government twenty years to 
rehabilitate
 18 of these villages . However, 15 villages have not been rehabilitated in these two decades.
Considering the rising inflation every year, obviously the cost of rehabilitation will also increase by the same proportion. In such a situation, the question is that if the rehabilitation of the remaining villages took another fifteen years, where will the budget cost of the project come from? Explain that for the rehabilitation of these villages, an amount of only ten lakh rupees is allocated per family. In such a situation, the people of the villages who are displaced are worried that in view of the rehabilitation of 15 villages according to the next 15 years, there is nothing for them from the amount of 
one million
 rupees.
Rehabilitation of three villages
In this regard, social worker Sanjay Ingle, who works for the rights of children in the Melghat hill region, says that three villages were first rehabilitated in the year 2001 under the Tiger Reserve Area. These villages were Bori, Koha and Kund. They were then settled in Rajur and Girwapur areas in Akola district.
He explains, "The work of the rehabilitation project to settle the remaining villages continued at a very slow pace. In such a situation, you can say that in these twenty years, 18 villages whose people have been 
displaced
 also received very little compensation due to the delay in the project. Even if he was given an amount of ten lakh rupees in 2001, it was fine to a certain extent. However, the value of the compensation amount has come down drastically in terms of the rapid inflation which is increasing from year to year.
Shaligram Belsare, a resident of Dhakana village, says that in these twenty years many children have turned 18 years of age. Twenty years ago, when the survey was done, he was young and lived with parents. So then he was a member of a family. However, the situation has changed over time and many new homes and families have been built.
Shaligram says, "Now many boys are married, have children of their own, have separate families, but will they get compensation when the entire village is destroyed?" Or will the father be compensated? If this happens, new families will not get a single penny. What will happen to them at the new place! '
People are dissatisfied with the rehabilitation work 
Apart from this, people are also dissatisfied with the rehabilitation work. Shanta Bhilavekar, a resident of Dhakana, says that basic facilities have not yet been found in the eighteen villages where settlements have taken place in new places. There are about seven-eight villages where even today the work related to settlements has not been completed. A generation has passed, but when the work related to rehabilitation will be completed, nothing can be said about it.
Shanta says, 'Even after such a long time people have not been able to settle in a new place. We too have to leave our village and our land one day. But how long will we settle. It seems as if we won't be able to live our lives properly! And there is such a nominal amount of ten lakhs that those people who were desolated from the villages, who were taken to new places, do not have this amount left with them. Money is quickly lost in new home and household. Then inflation too has increased a lot. How the house will become a new place with the amount of compensation is also a matter of consideration. The government must raise money.
Like Shaligram and Shanta, many people in the fifteen villages here are apprehensive about the government's rehabilitation project. How can their fears be misconstrued when the experience of government work on rehabilitation is bitter to such an extent. Therefore, Sanjay Ingley believes that the government will have to revisit the points related to its rehabilitation, do a fresh survey and communicate with the villagers and take them into confidence. After twenty years, the amount of compensation should be increased from ten lakhs, then a decision should be taken about this too soon.
About this, Shaligram says, 'Twenty years ago inflation was less. Now we do not have money for the price of everything. Because, the price did not increase according to inflation. Over time new expenses are also increasing. Like the education of children. It would be a great loss to redeem our village by paying a million rupees!
At the same time, Shanta tells another problem. She says, 'Staying at your place costs us less. If we are living here forever, we do not have to pay for greens and vegetables etc. But the new place is just like this. Whether we get Majuri there or not, where and what work will be done, it is not known. It is not only our home here, we also have fields and forests. We live with them too. Everything will be found in the new place just as it was. Will have to work very hard. They are giving compensation money, but our hard work will also be lost. Nobody is watching hard work and time.
Good journalism matters, even more in a crisis
Why the news media is in trouble and how you can handle it
You are reading this because you value good, sensible and fair journalism. We thank you for this belief.
You also know that an unprecedented crisis has arisen in front of the news media. You will also be aware of the news of heavy salary cut and layoffs in the media. There are many reasons behind media crunch. But one big reason is that good readers are not understanding the true value of good journalism.
There is no shortage of qualified reporters in our newsroom. We have one of the best editing and fact checking teams in the country, as well as a team of renowned news photographers and video journalists. Our effort is to make India's best news platform. We are very strong in this effort.
Diprint believes in good journalists. Gives the right salary for their hard work. And you must have seen that we are not hesitant to spend as much time spent in reaching the story to our journalists. All this costs a lot. There is only one way for us to continue this good quality of journalism – an enlightened reader like you, open your heart to read it and even a little wallet.
If you feel that we are entitled to your support for a fair, independent, courageous and questioning journalism, then click the link given below. Your love will determine the future of Deprint.