Mothers of Rukum victims say – 'Killed son, lost support'
Six youths lost their lives in a mass attack on Chaurajahari-8 Soti in Rukum West on May 26.
The Rukum District Court has remanded 23 people, including Ward Chairman Dambar Bahadur Malla, in custody for trial on July 26 and two others in a juvenile detention center on the charge of involvement in the incident. The mothers of the deceased had staged a sit-in in the court saying that the accused would be released without punishment. Report based on a conversation between Himal Khabar activist Sushma Barali and her mother who reached Soti in Rukum West while the victim was agitating for justice.

Two years ago, the husband of Laxmi Sunar (39) died in a car accident while returning home from Thati in Maitigaun Jajarkot. Her youngest daughter became disabled. Laxmi was left alone with two sons and a daughter.
Laxmi's eldest son Ram Bahadur was forced to go to Malaysia after his single father passed away. The house was running with grief. But, last May 10, another pain was added to Laxmi's life that will never be filled.
She lost her youngest son Lokendra (18) in a massacre in Soti village of West Rukum.
Nawaraj Vik Laxmi, who is said to be the boyfriend in the incident, is the son of his own sister. Lokendra had gone with 17 friends to run away for Nawaraj's wedding.
Also read:  'I wouldn't be alone so soon'
"Bheri Nabaraj body was found four days later, but his son found the body, I could not know that," Laxmi Plann have said.
Another youth killed in the Soti incident is Ganesh Budhamgar (17). The mother is Radhika Budhamgar.
The Budhamagar family, who came to Khalanga district headquarters after the land in Kushe village was not even enough for food, is now deranged. The eldest son Bharat drives the car. Ganesh, on the other hand, wanted to be a soldier like his friend Nawaraj. Before his death, he worked as a laborer to build other people's houses.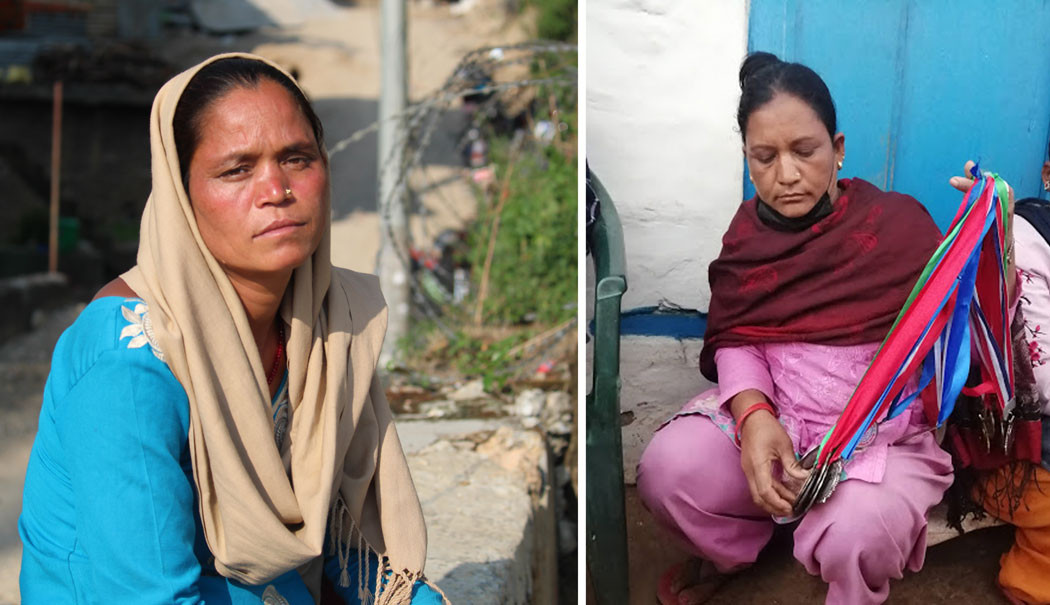 Radhika, who was fighting for justice after her son's murder, was also injured in a police beating when she protested against the post-mortem report. But deeper than that is the heartache of losing a young son.
Another young man who went with Nawaraj was Govinda Shahi (19). When Nawaraj's body was found, mother Bhima Kumari also felt cold. She asked Govinda's brother to search for the message.
Also read: "People kill, do they kill justice?"
When the body was not found for 10 days, she hoped that her son would not be alive. "We were sent to find out if he was hiding in the forest out of fear," she said.
However, on the 11th day, like others, only Govinda's body was found flying. "I still don't understand what happened to my son's life," she said.
Savita Vick had proposed marriage to a 15-year-old girl at the tender age of 16. The next year a grandson was born. Sanju Vik was about to celebrate the fourth birthday of the same grandson.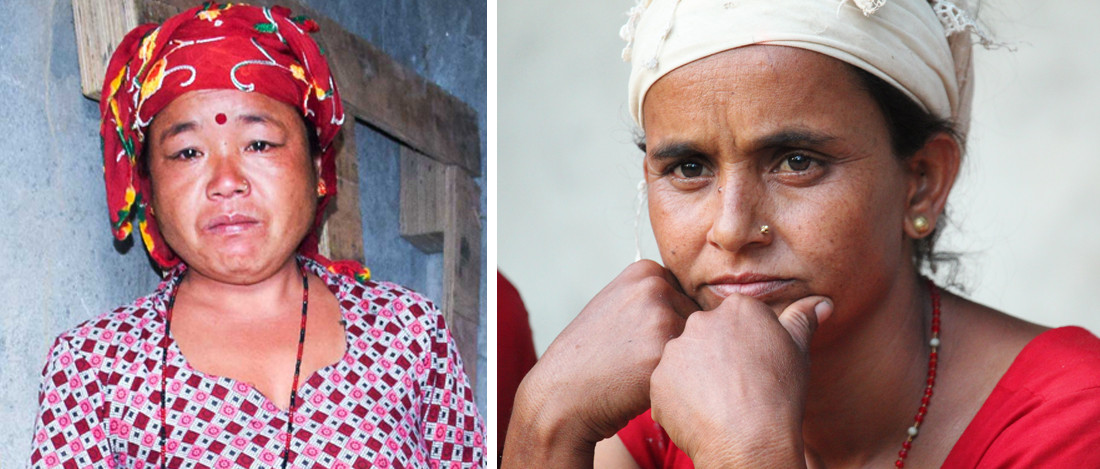 "I was supposed to celebrate my birthday with all my friends, but he left us alone," says Savita in grief. Sanju's goal was to become a soldier. Sanju had planned to celebrate her son's birthday this year as she would not be able to return home after joining the army next year.
Savita's grief over the untimely demise of her son has not been accounted for. However, when the daughter-in-law, who has just turned 20, fainted from time to time, the grandson asked, "Where is Baba?" He has the responsibility to take care of it.
"The daughter-in-law is still a child. Another baby in the daughter-in-law's lap. She had to wear a white sari at an early age, "says Savita." Pirlo, who is separated from her daughter-in-law and grandson, has not been able to sleep.
Tikaram Sunar, 20, was planning to return from his in-laws with his wife and two-year-old daughter that day. Mother had already called Gita and told her that she was coming.
However, after hearing the plan to run away from Nawaraj, he went to West Soti to accompany his friend. Gita then found only her son's body.
Tikaram was thinking of teaching his two-year-old daughter and sister. "I will open a mobile phone shop. My father used to say that I should not have to worry so much, but now everything is a dream," says Gita.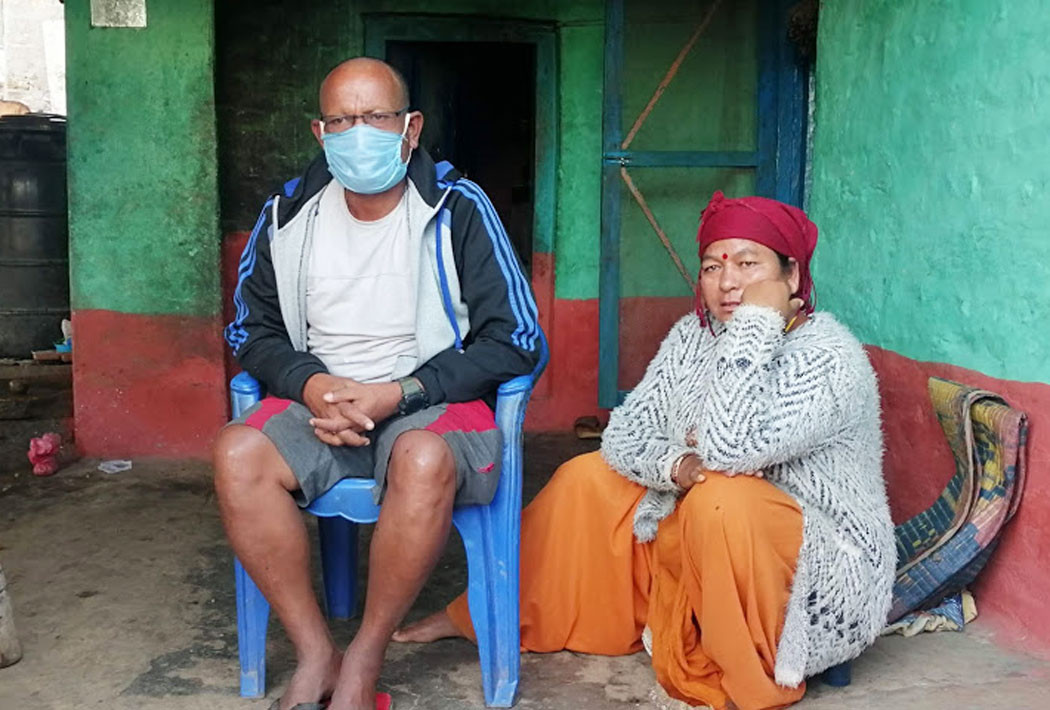 Gita, who is grieving the loss of her son, is worried that justice will not be done. It is believed that the soul of the son will get peace only if the culprit is punished to the maximum.
Urmila Vik was optimistic about her son Nawaraj's behavior and talent.
After three daughters, Nawaraj's marriage was still pending. He was the support of old age for his parents.
"Not only my son but also Sahara has died. Now it is time to give justice. It remains to be seen," said Urmila.
---