11 October 2020
There is a media gathering in a thin lane of Adarsh ​​Nagar area of ​​Delhi. An anchor of a TV channel looking at the camera says, "Secular people are silent on Rahul Rajput's murder."
Inside, relatives are sitting in a room in an old built house of three small rooms, in one the mother is talking to the media. In the room where Rahul used to teach tuition to the children, there is his father Sanjay Kumar Gusum sitting on the wall.
Before I could ask any question to him, he said, "We are not a Rajput, we are from the Scheduled Castes, our son's name is being taken wrong in the media since morning."
18 year old Rahul was studying BA from Open School. He used to teach tuition to children in his home. Used to take classes too. Around 7 pm on October 7, he was beaten up so badly by some youths that he died a few hours after returning home.
Rahul had a friendship with a Muslim girl living in the slum of Jahangirpuri, about a kilometer from his house. The youths who attacked her were the girl's brothers and their friends. Police have arrested five people in this case so far, out of which three are minors.
Skip YouTube posts, 1
Friendship in coaching
Rahul's father is a taxi driver and mother also works in a private company. His father says, "Our son used to teach tuition to children. He wanted to prepare for the civil service. When we used to tell him that we would spend as much money as necessary on him, he always used to say that he himself Will bear its cost. "
Before starting coaching at home, Rahul used to take English class in an NGO near the house. He had befriended that girl here. She also used to come here to take classes.
Rahul's father says, "We had no idea about his friendship, and even if the friendship was there, what was there in it that our son was beaten to death. If he was angry with this then he would have come to our house. And talk about it. "
Rahul also never mentioned about their friendship at home.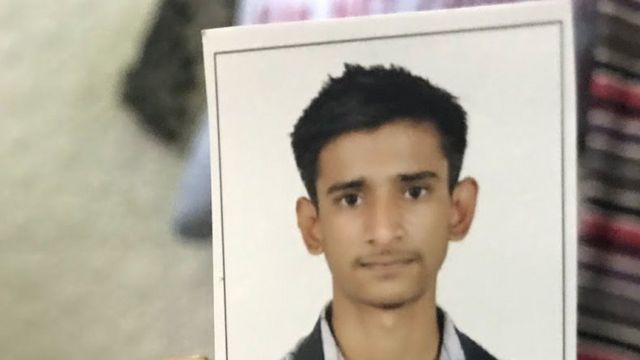 What happened on the evening of October 7 ?
Rahul's father Sanjay Kumar told the BBC while narrating the events of October 7, "Both me and wife were out of work. My daughter had called and told that her brother is getting ill. You should come home soon." His hands and feet are getting cold, I said that you show him to the doctor till then I come. "
Sanjay says, "Later I came to know that he was called by phone. He was told to talk for tuition, on the pretext, he was called and took him to another street outside and beat him up."
He says, "Rahul came home, we thought that his health was bad, everything would be alright by showing him to the doctor. But his health kept getting worse, he died when we took him to the hospital."
He says, "We have been told that seven-eight people beat him badly, but the police has arrested only five people. Police say that if more people are involved in this incident then arrest them Will be taken. "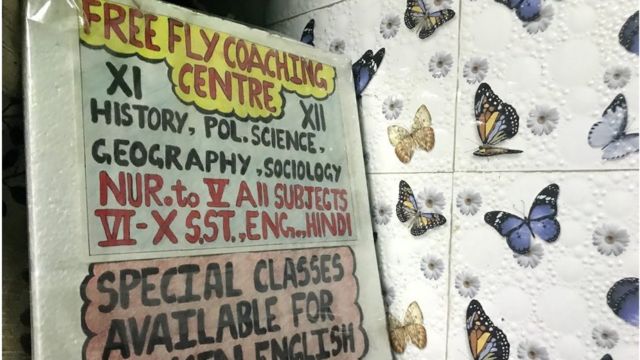 A CCTV video of this incident has also surfaced in which Rahul is seen going with the girl he was friends with.
Delhi Police says that this video is from some time before the incident. Till now police investigation has revealed that Rahul was called by phone and then he was beaten up.
Why did Rahul's family not immediately call the police?
Rahul's father says that when he came home, his condition did not look like he would die.
He says, "We did not even know that this could happen. We thought that there are children, they must have fought among themselves. Now someone calls the police on such things immediately. We did not take so seriously. We felt that it is not good to get medicine first. "
Rahul's family members went to the police station after his death and lodged an FIR. However, the family also says that the police was initially reluctant to register an FIR.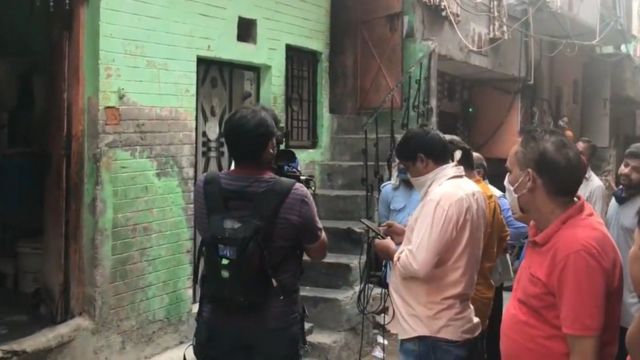 Rahul was the only son of his parents. His mother says, "He was very good at reading and used to teach the children around for free too. He didn't talk about anything except studies."
On whether Rahul ever talked to his family about that girl, his mother says, "He had never talked about a girl at home. That girl met him in class, if both of them Friendship was also there, so what is wrong with it nowadays children become friendships. "
Attempts have been made to give this incident a communal color due to the accused being Muslims, whether the attack on Rahul could be the reason for his being a Hindu, to this question his father says, "Even if the killers were Hindus He would have demanded the same punishment for those Muslims are asking for the attackers. "
He says, "There is no Hindu-Muslim issue in this, the issue is that a young boy has been killed just because of his friendship with a girl. How long will these incidents continue?"
Rahul's neighbor Dinesh Sharma says, "This type of incident has not happened in this area before, a young man has been killed in this way, there should be a speedy hearing in this case so that no further incident happens."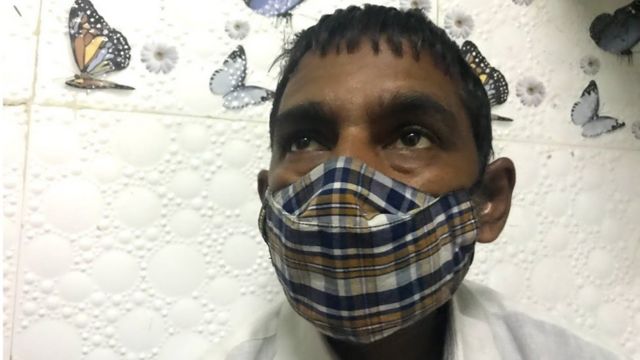 He says, "Delhi has not yet emerged from the riots of riots, if fast hearings are not held in such cases and justice is not given, then those who provoke tensions can also inflict stress on such incidents."
On Saturday, Delhi Deputy Chief Minister Manish Sisodia met the aggrieved family and assured them of financial assistance of ten lakh rupees towards the government.
Rahul's father Sanjay Kumar says, "No amount of financial help can heal his wounds. My only son was gone untimely. We want justice for him at any cost. Whatever Includes should not be avoided.
What do the relatives of the accused have to say?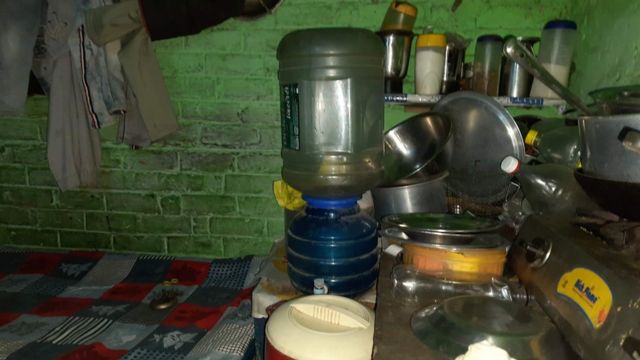 Police has arrested five people in this case, out of which three are minors. The girl's family lives in a rented slum in the slums of Jahangirpuri, some one kilometer from Rahul's house.
One of the girl's brothers, Mohammed Raj, has been arrested. There is no one in the house except his minor brother. This girl was also studying BA through open school. She used to go to learn English speaking in an NGO where she met Rahul.
His estranged brother is Gumsoom. He says with tears in his eyes, "People around are talking very wrong things about my sister, you tell them not to say such things."
The houses of the three minor boys arrested are also around here. These were students of 11th-12th, they were unable to study these days due to lockdown and school closure.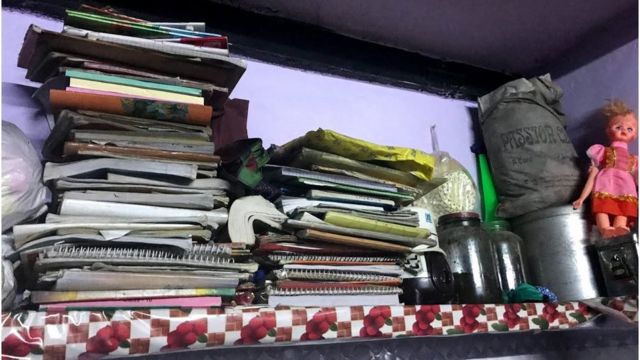 One of these joint families lives in such a small room that after laying a plank there is no more space to be laid. Here a kitchen has been made by putting a slab on which food is made. His two brothers are laborers.
He says, "His minor brother's life has been ruined since this incident." He says, "He was not such a boy to attack anyone. He did not mean anything other than his studies. We do not know how he went with those boys."
Showing her books on the rack above, her sister says, "Now her life is ruined. We don't even have enough money to advocate for her."
The mothers of the remaining two boys arrested were also standing there, one of them was not in a position to talk while the other says, "There was a boy reading, I don't know how he went there and such a big incident happened, We do not know what to do next. Now the darkness is dark in our life. "
Here, in Jahangirpuri, these mothers are worried about the release of their sons and on the other hand, Rahul's mother, who is staring at her house in Adarsh ​​Nagar, is demanding the harshest punishment for her son's murderers.