Surviving member had implicated Modi's BJP in murder of her family, says Dr Ramesh Kumar
September 22, 2020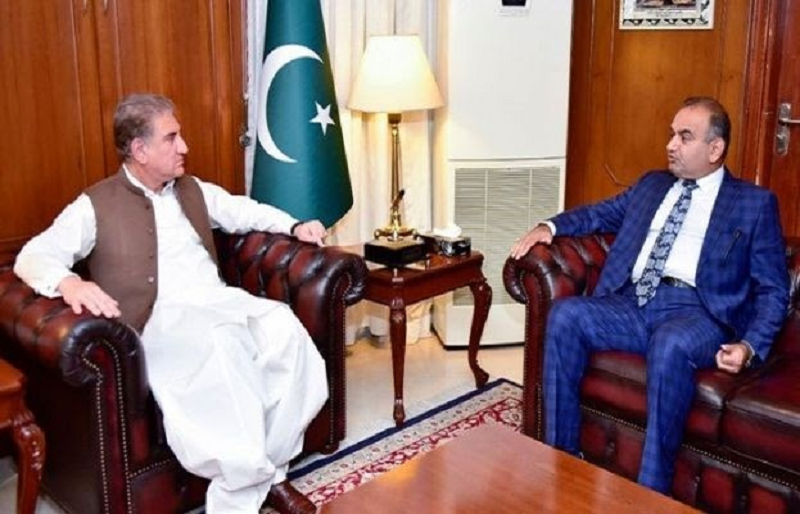 ISLAMABAD:
In a meeting with Foreign Minister Shah Mahmood Qureshi, Pakistan Hindu Council (PHC) patron-in-chief Dr Ramesh Kumar Vankwani discussed on Tuesday the tragic killings of 11 Pakistani Hindus in India last month.
The immigrant family, including children, were found dead under mysterious circumstances in a small village in India's Jodhpur district on August 9.
Kumar apprised the foreign minister about the anxiety in the Pakistani Hindu community over the incident, saying that they were desperately waiting for justice to be served to the aggrieved family.
He shared that the daughter of the deceased head of the family, Shrimati Mukhi had filed an FIR in Sindh's Sanghar district on the incident, nominating RSS and BJP for involvement in the murder of her family members.
"As per Ms Mukhi, her father, mother and other family members were murdered after they refused to spy on Pakistan and issue anti-Pakistan statements at the behest of Indian intelligence Agency RAW," Dr Kumar added.
The foreign minister informed Dr Kumar that Pakistan had taken up the matter forcefully with the Indian side through diplomatic channels both in Islamabad as well as in New Delhi.
Immediately after the incident, the Pakistan's High Commission in New Delhi had asked the Indian authorities for provision of access to the surviving member of bereaved family, sharing of copies of the FIR and initial investigation report, and facilitating the presence of the High Commission for Pakistan's representatives during the post-mortem of the deceased.
FM Qureshi assured the PHC chief that safety and security of all its nationals was the responsibility of the government, adding that since the victims of "Jodhpur incident" were Pakistan nationals, it was incumbent upon Pakistan to be fully aware of the circumstances under which its nationals died in India.
Appreciating the efforts of Foreign Office, Dr Kumar informed the minister that, "the Hindu community would take further necessary steps to register its strong protest against the highly condemnable incident and the continuing failure of the Indian government to carry out a transparent and credible investigation to bring the perpetrators of the heinous crime to justice".
"The PHC will start its protest from today and hold a sit-in until justice is served," he added.
FM Qureshi assured the MNA that Pakistan will continue pushing India to provide the requisite information without any further delay and carry out a comprehensive investigation into the matter and share its findings with Islamabad.