16 August 2021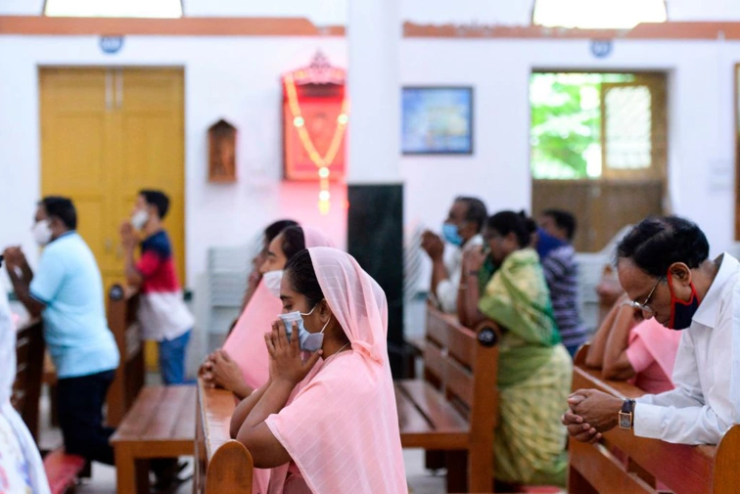 Two pastors and one of their wives were reportedly beaten up and arrested on charges of "forced" conversion while they were consoling and praying for a Hindu man who had lost his wife, son and daughter-in-law to COVID-19.
Pastor Neel Durai, Pastor Vijay Kumar Patel and his wife, Kiran Devi, are in jail after being physically assaulted by Hindu nationalist neighbors of 62-year-old Lalji Vishwakarma in the Phoolpur area of Uttar Pradesh state, Morning Star News reported.
"A mob of Hindu extremist neighbors from the Thakurcommunity barged inside the house and falsely accused me and the pastors visiting my house of forced conversions," Vishwakarma was quoted as saying. "They have no pity that I have been grieving my family's death."
He told the nonprofit persecution news outlet that he lost his son, daughter-in-law and wife to COVID "one after the other."
"My young granddaughters, ages 10 and 12, and I were longing for God's servants to visit us, pray for us and comfort us," Vishwakarma said.
The incident took place on Aug. 3 but came to light last week.
Vishwakarma is in a lower caste within India's caste system, which is used in Hindu societies. Some in the lower Dalit caste are labeled as impure or "untouchables." The attackers are from an upper caste.
The situation began after a shopkeeper near the house heard the visitors praying, knocked on the door and asked Vishwakarma what was going on inside.
"He peeked inside and saw us holding Bibles in our hands," Vishwakarma said. "I told him that he should not be mistaken, and that we are only praying for peace in our hearts since we lost our family members. But he went and brought the mob of upper-caste neighbors."
Soon after that, about 20 people stormed into his home while others surrounded the house, he added.
"They started shouting, raising their voices to high pitches. I tried hard to explain to them that it was a prayer for peace, but they did not pay heed to my words," Vishwakarma detailed. "Soon, they started accusing us of forced conversions and started beating the pastors, my grandchildren and me. I was crying, pleading for them to stop, but they would not hear a word."
At an Aug. 5 hearing, a local judge rejected bail for the three Christians. A subsequent bail plea filed before a district judge is yet to come up for hearing.