Updated Sat, 10 Oct 2020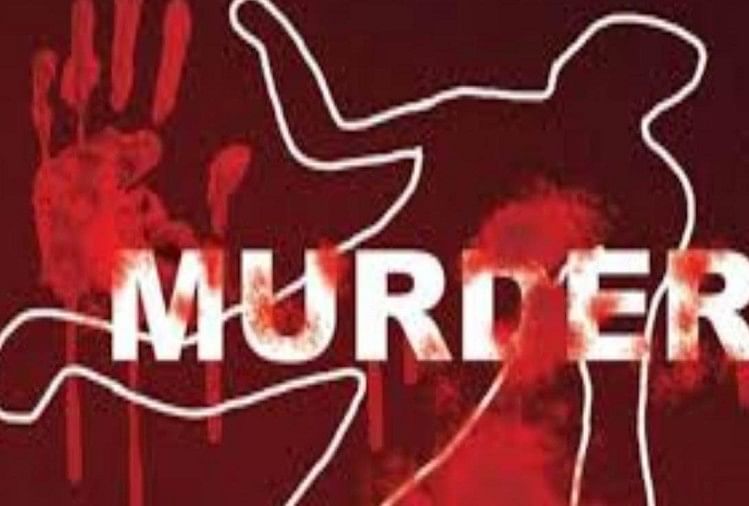 The dead body was dumped in a waterlogged pit in the Maharajganj Kotwali area of ​​Rae Bareli on Friday night. The student was murdered with a sharp weapon. He had bruises near his face and was bleeding from the ear. On Saturday morning, when the news of the murder of the student was reported, the people's anger erupted against the police. People sat on the dharna. With the commotion, the police and the Chief Minister started raising slogans of Murdabad. All the victims started demanding compensation of 50 lakh to the family and one member to get a government job.
On getting the information, the police force of many police stations reached the spot. On being persuaded by the authorities, people became calm. Police took the body and sent it for postmortem. No reason for the incident has been revealed yet. Monu (17), son of Hiralal Passi, a resident of Narai Mazre Bawan elderly Balla village of Maharajganj Kotwali area, was a student of Inter. The car was washing at a motorcycle servicing center on Bachhrawan Road as the school was closed due to lockdown. In the night, Monu returned home from Maharajganj and had left the house after talking about the routine. The dead body of Monu was found lying in a pit on the roadside, 700 meters from the village. The chin had a cut on his face and was bleeding from the ear.
Police of many police stations were present on the spot
On the information, CO Raghavendra Chaturvedi and Kotwal Sriram reached and investigated the incident. Monu was rushed to the CHC Maharajganj, where doctors declared him dead. Young Dalit leader and Congress Party State Secretary Sushil Passi reached CHC with supporters after killing the student. Expressing displeasure over the incident, along with the state secretary, others started a ruckus while sitting on a dharna in the CHC campus. Police of several police stations were called on the spot.
The people sitting on the dharna stubbornly demanded compensation of 50 lakhs to the victim's family, government job to a member of the family, five bighas of land as well as calling the competent officer on the spot. On this, SDM Maharajganj Vinay Mishra and CO Raghavendra Singh Chaturvedi reached the spot and held talks with Sushil Passi. The matter could be settled on this.