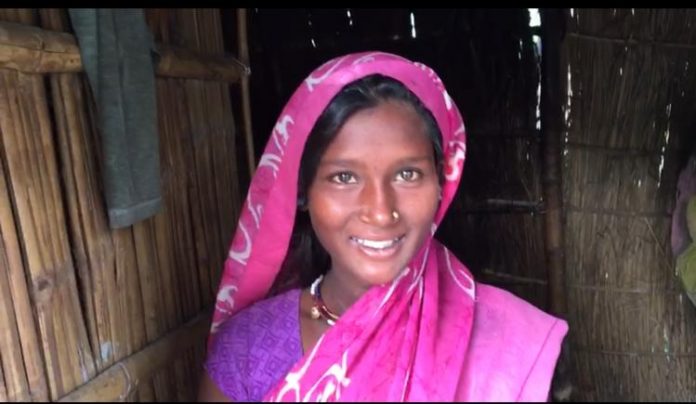 Bihar Election: Why Muslims of Bihar do not like Nitish Kumar's development – Ground Report
Talented reporter Meena Kotwal is currently in Bihar and reporting ground for Twocircles.net. This time Dome is at the center of Mina's reporting. Dom caste is the biggest example of untouchability and human discrimination in Bihar. On the one hand, this report of Meena causes embarrassment for humanity, while shaking from inside….
Twocircles from Meena Kotwal  's Bihar  .  Read this report for net
A family is doing bamboo peeling on the roadside. They make baskets from it. The family lives on a roadside away from the village. There are about fifteen people in the family. Thousands of people come daily from this road. But no one can see them. Even if you see, they just look at them and forget them and then they go ahead on the same road. Here a common man is not even a distant leader, people do not even need their votes. Of all the people in the family, only one person had a voter icard. While the age of five people in the family is worth voting for. "We rarely get out of the house. The villagers call Domni-Domni, they say they feed the pig "These are the words of Chanda Kumari, Those who are talking while peeling bamboo. Chanda is first blushing and hesitates to speak. But as soon as it is asked why you do not go to the village and live separately here, she tells how the villagers talk to them.
Chanda does not even know her age properly but she says that she has no friends here. She has not even read much. She has been making bamboo items used in basket, fan, kothi, chhath from a very young age, but she does not know her age accurately. Pointing to her brother, she says that she is doing all these things from her age. Chanda's brother was about ten years old. Chanda's sister-in-law was making something on a stove there. Her name is Gudiya and she is pregnant, whose face revealed that she would not have been old, but when asked that she was going to be her fourth child. When asked why so many children are in such poverty, on this question they first blush a little and then said that you ask this question to our husband, we do not know.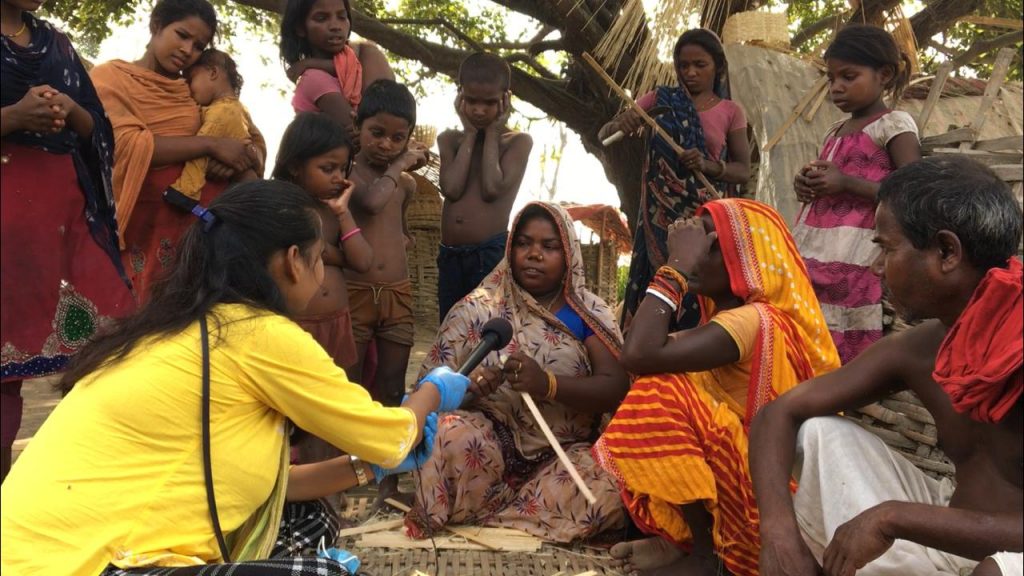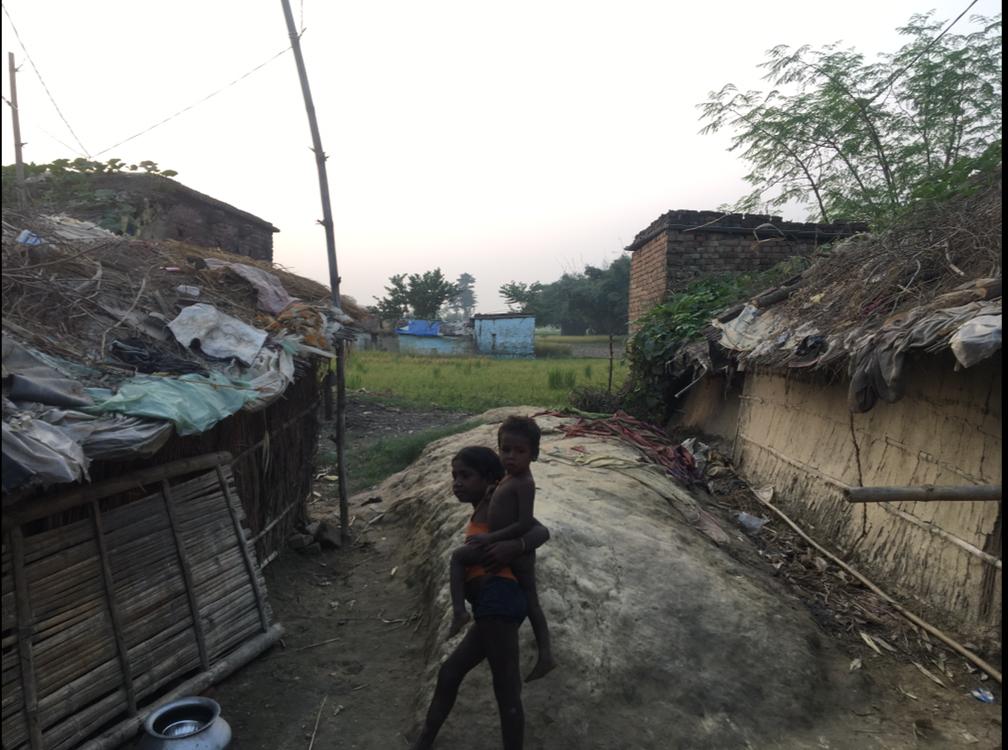 Chanda's house also spoke to his brother, father, mother and grandfather. But no one had the answer as to why they are compelled to live like this, why the government does not ask them, why they are treated second-rate. If someone says that casteism still exists today after 21st century, that is, after seven decades of independence, many of you might not believe it. Most people believe that casteism is over now. But who are included in these people, it is important to pay attention once. Has this question been asked to those who are unable to forget the pride of their caste! Do most of these people live in cities! Or have they ever tried to talk to people of that caste who really need to ask these questions!
Then perhaps those who ask questions and those who end casteism will get answers! Although the whole country is suffering from this disease, casteism has deepened in Bihar. Here we are also talking about Bihar because elections have started in Bihar. Big leaders and officials are not ready to accept that even today casteism is a big problem. Therefore, they do not include it in their manifesto. In the election season, we not only talked to the people of Dom society but also tried to talk to many lower caste at the caste level and everyone had the same answer.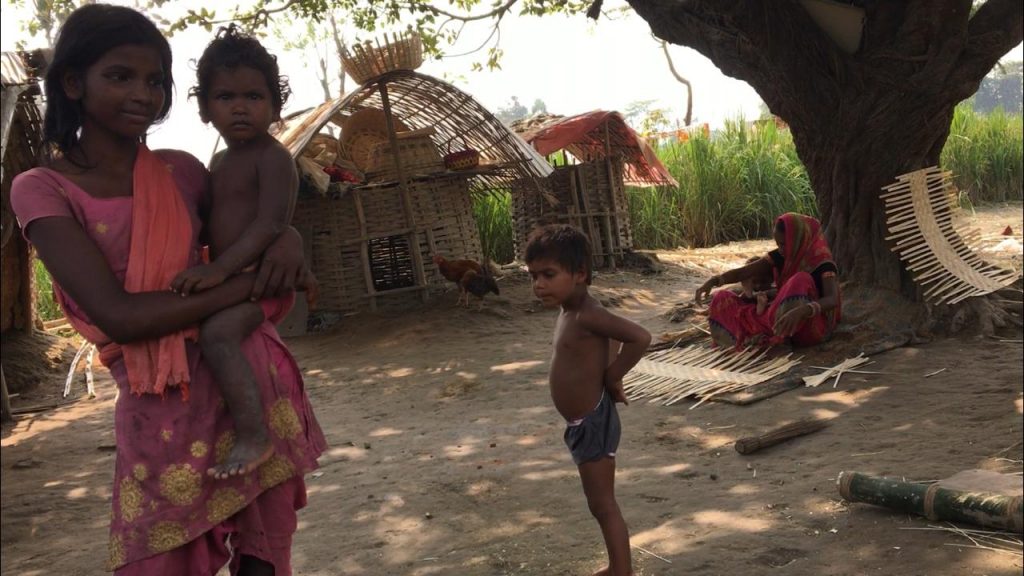 Similarly, I also went to another village, which is in Motihari district. I also met a Dome family there. Their houses were also settled outside the village. He had all the same problems in the name of problems. Neither any leader comes, nor do those leaders need their votes, nor is there any ration card, nor any voter eye card. Flood comes and everyone looks trapped in it but not this. There is no place for them in the village, all the food and drink in school is different and many people do not even touch it!
When Dhaka goes to a village in the assembly, women and men were also doing the work of peeling bamboo and making baskets from it. The children were playing to their tune. There is a round and long hut in one place, in which, upon passing, it is known that the pig was tied inside them.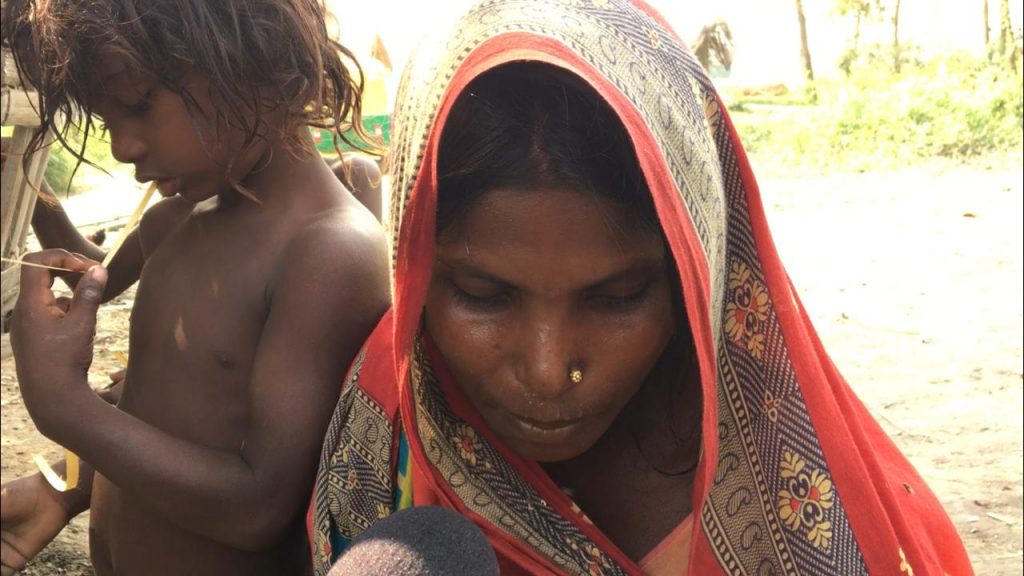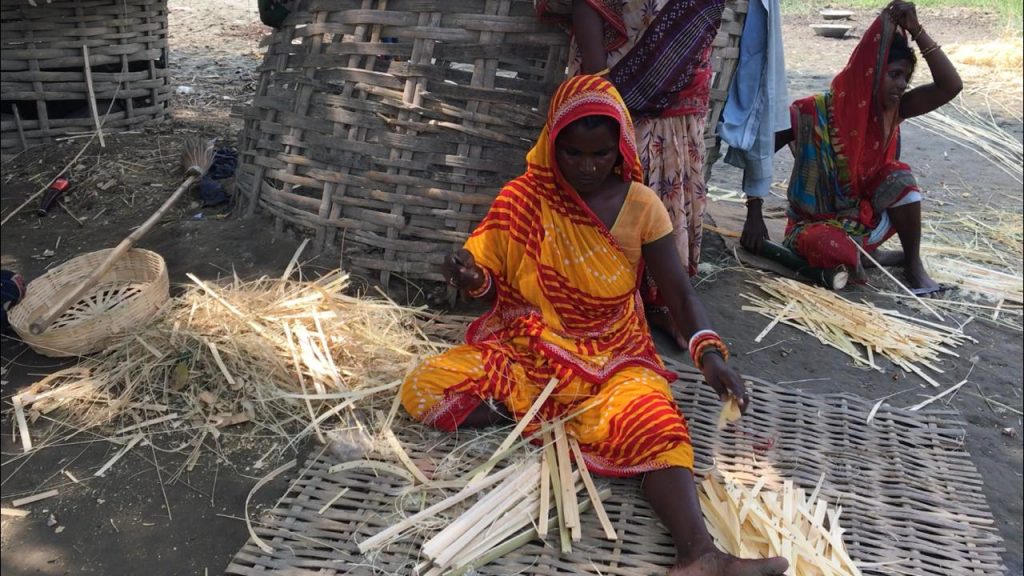 A woman is doing her job but as soon as she is asked who do you want to choose this time and did the first elected leaders solve your problems? So she speaks in anger that no government has done anything.
She says Modi ji did nothing. We were stuck in the flood, hungry and thirsty, there was no place to stay but no one came to ask. We were staying in school. They were holding children in their arms. Had to cook on bricks. But nobody meant anything to us.
In this case, tears come in the eyes of the woman and she speaks with rapture, our children are banished from school many times. Food is not given, it is given separately in a plate. The khichdi with water is also given in a plate, while all the other children are given it in a plate, water also has to be drunk from home or else they have to remain thirsty all day. Anger was clearly visible in the words of the woman, she was repeatedly saying what would be the difference with our saying anything. The government should be made by anyone but nobody asks us. These circumstances were not only with the Dome community. Rather, usually the Mushar caste, Chamar Dusadh, etc. are with everyone. Mushar caste i.e. the caste which compulsively eat rats when there is no food. Consumption of rats has become a caste identity due to compulsion. People of this community said that upper caste people do not like to touch them.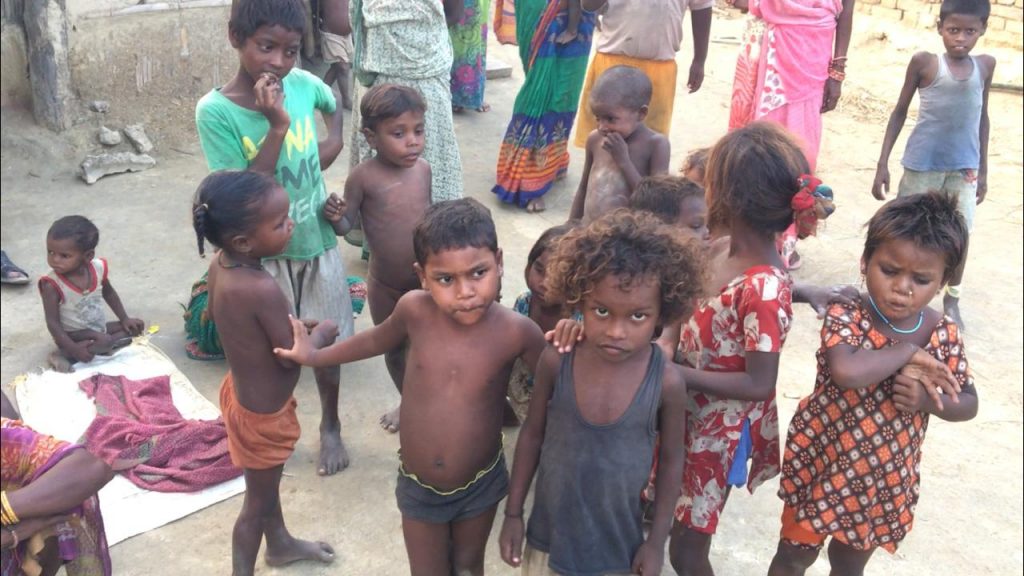 When a person from this community comes to know that we have come to know his condition and problems in his village, he came from somewhere and started angrily saying what happens to his community due to the small caste. He told that his children are seated separately in school. Food is given separately. They bring a plate from the house and show that they see, in this hide (thali) the child is given food to the people, who take it from home. If they are not taken home from the day, they are given food in a plate.
He further angrily says that there is so much caste discrimination here that people of Barka Jat do not come to our house and do not eat together. However, they also say that the people of our village all live together. There are people like Yadavs with whom we have to sit and rise. But no other people of ours marry us.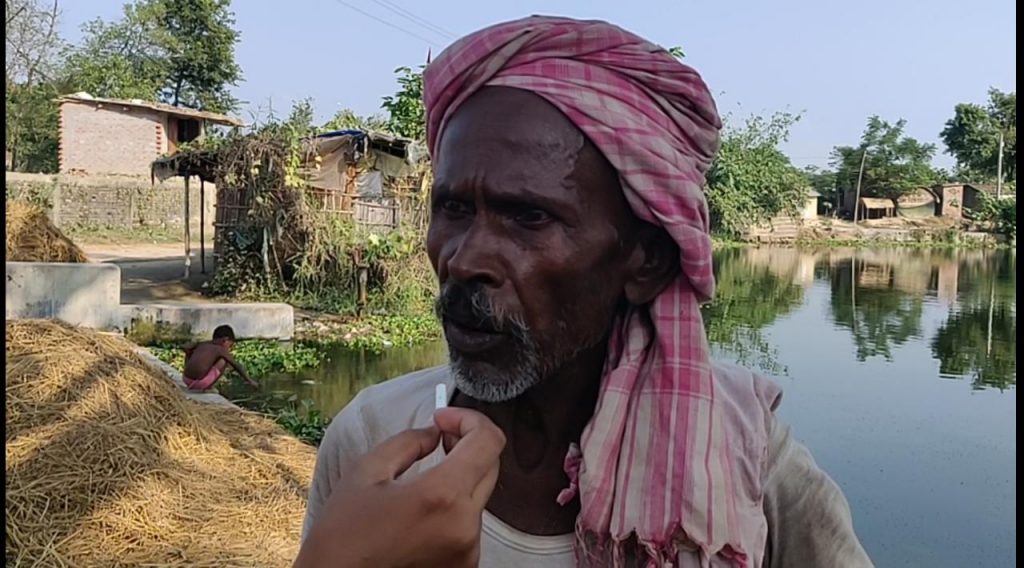 Radha Kumari of Dalit community works in a government school, she says that in front of me also, children of our caste are seated separately, given separate food. If we complain about this then we are also spoken upside down. Many times parents of children come to me that today their child was killed, seated separately, no food was given, etc. But I cannot even tell them that I cannot help them because I am unable.
Radha also told us that many times if children touch each other, that is, children of big caste and small caste touch each other, then children of small caste get beaten up due to this. At the same time, an elder coming from the Dusadh caste standing together said that people of the higher caste hate us. Do not like our children. They take votes in our name but do not listen to us.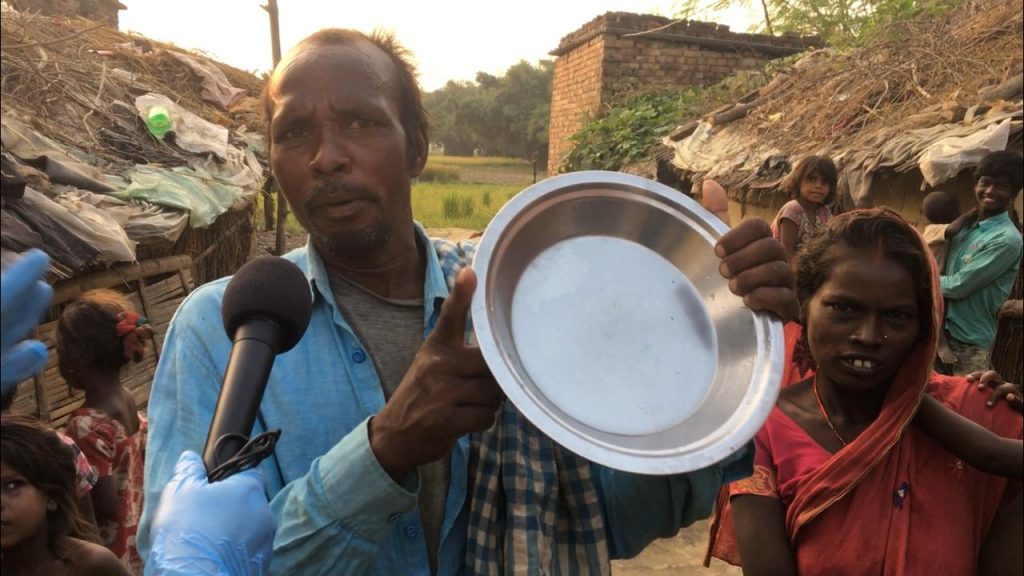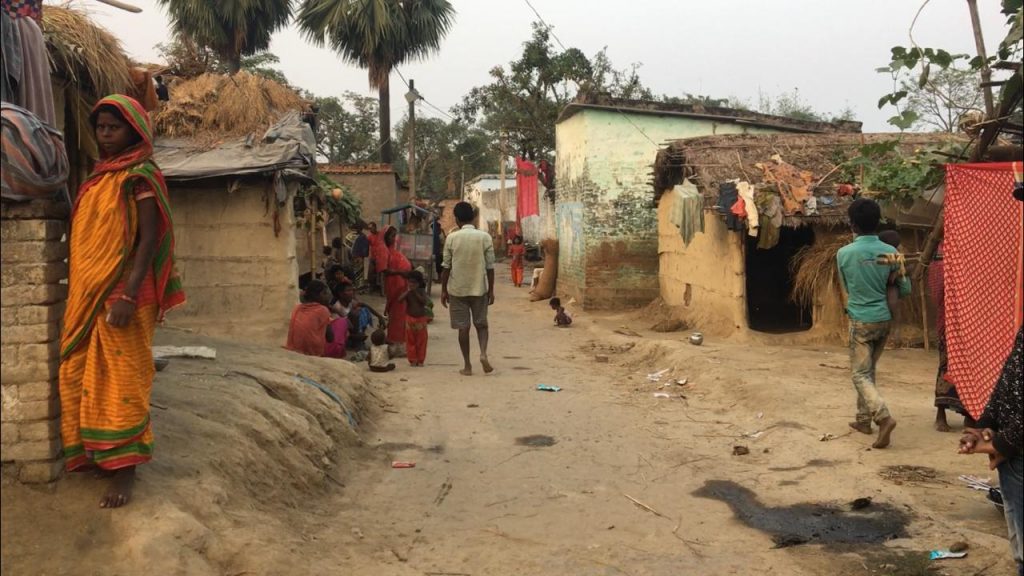 The arrogance of caste continues to be ugly today. But the leaders and political parties who make big claims do not see them rising above caste and their issues have any meaning for them. Bihar is also called the stronghold of casteism. It is said that casteism is spread here the most. The electoral atmosphere is going on in Bihar. One-phase elections have been held on October 28 and are yet to be held on November 3 and 7, the result of which is scheduled to come on November 10. This time only the existing government will get a chance or the public government will change, it will be clear on the 10th.