Updated Mon, 11 Jan 2021 10:59 PM IST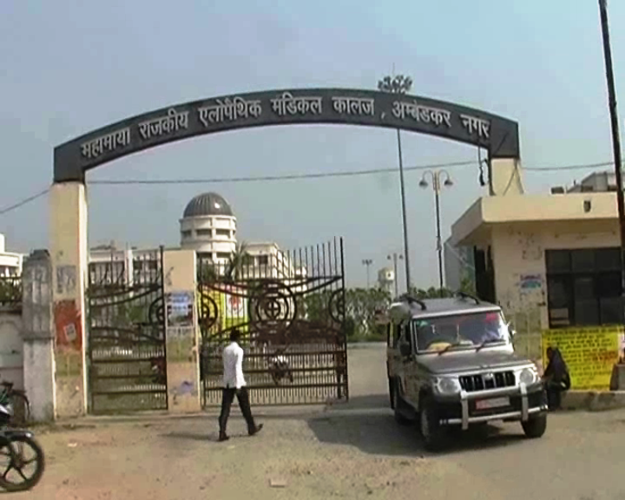 Ambedkar Nagar A case of harassment by beating a junior doctor in Mahamaya State Allopathic Medical College has come to light. The incident which happened about a fortnight ago has now come to light. The junior doctor has accused the senior doctors that he was kept cockless for about half an hour along with beating. It is alleged that even after the complaint to the police, cognizance is not taken, while the medical college administration is also patching the case.
Dr. Shailendra, a native of Mau district, is working as a junior resident in the surgery department of the Medical College. Reported that at 4 pm on December 8, several senior doctors were present in the office of the Department of Anotomy. A senior doctor present there called and called him. As soon as they reached there, everyone started beating him using caste words. Made him cock too. Being a Scheduled Caste, he was humiliated and threatened to be implicated in a fake case along with his removal from college. At two o'clock at night, three senior doctors damaged his bike along with some intern students etc. and beat him again.
It was communicated orally to Chowki Incharge Medical College on the same day. Thereafter, written notice was given to Aliganj police station in-charge, but no action was taken. It is said that after the complaint, the Medical College Administration constituted an internal investigation team, but its report was also not yet available. Meanwhile, after the matter became public on Monday, the new Principal of the Medical College, Dr. Sandeep Kaushik said that the matter has come to the notice. The inquiry committee formed in the past has been asked to submit the report soon. After this, necessary decisions will be taken on the basis of that.