Publish Date: | Tue, 24 Nov 2020 06:11 PM (IST)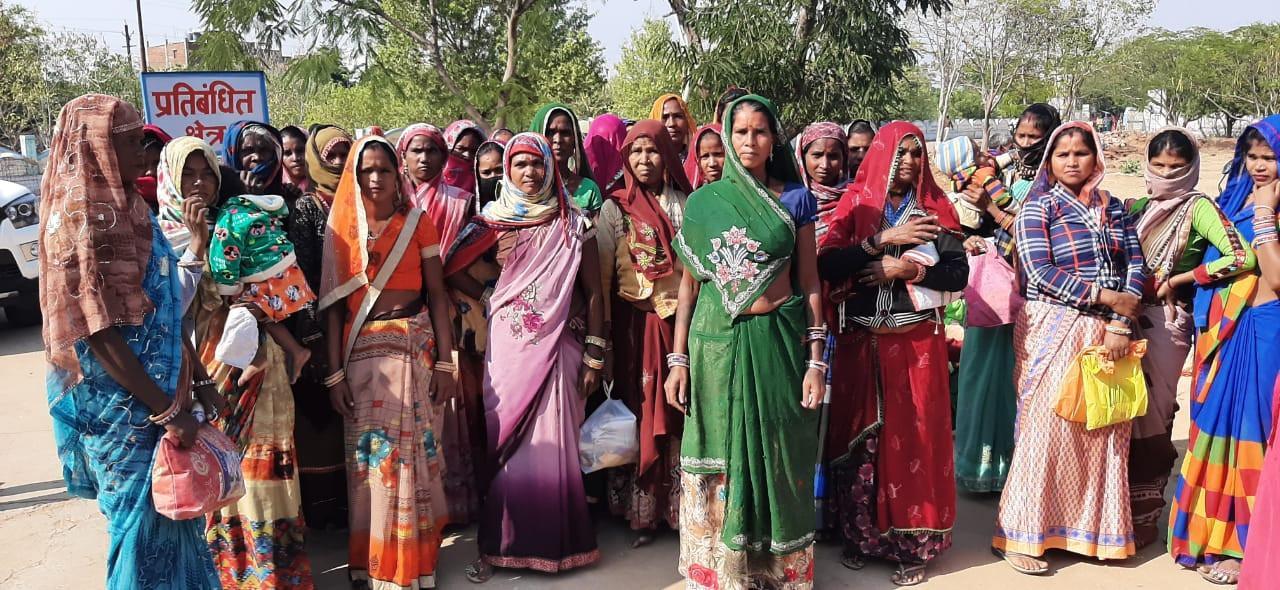 Sheopur Newdunia news
On Tuesday, more than one hundred tribal women of four villages reached the collectorate along with MLA Sitaram Adivasi and applied to the collector. The women demanded an amount of one thousand rupees to be given every month for malnutrition.
Please tell here that on 10 November, Chief Minister Shivraj Singh Chouhan took a chaupal of tribal community in Bargawan village of tribal block Karahal. In Chaupal, many women had complained to the CM about not getting the amount of Rs 1,000 to be given by the government to the female head of the family for nutrition. The CM had also instructed the collector to give the amount on time from the stage at Chaupal. But the administration has not sent the amount to the women even after 15 days in their accounts. That is the reason, on Tuesday, tribal women reached the collectorate with Vijaypur MLA Sitaram Adivasi.
Application given in the name of collector:
In the application, the women said that for the elimination of malnutrition, every month a thousand rupees were deposited in the account of the tribal women by the government. But for the last three-four months, their accounts have not been received. Due to which she is not able to give nutritious food etc. to her children. Apart from this, women said that due to non-availability of nutritious food, pregnant women are not able to take nutritious diet. Due to which the birth of a newborn child is at risk of malnutrition. He said that our economic conditions are not so much that we can eat nutritious food. We are also not getting the benefit of other public welfare schemes of the government. Therefore, we should get the benefit of nutritional food from the government at the earliest. So that we can take good care of the baby growing in our womb. During this time, more than two dozen women from Dantrada Khurd, Kalmi, Ratodan, Avda villages were present with the MLA.