31 Dec 2020 11:00 AM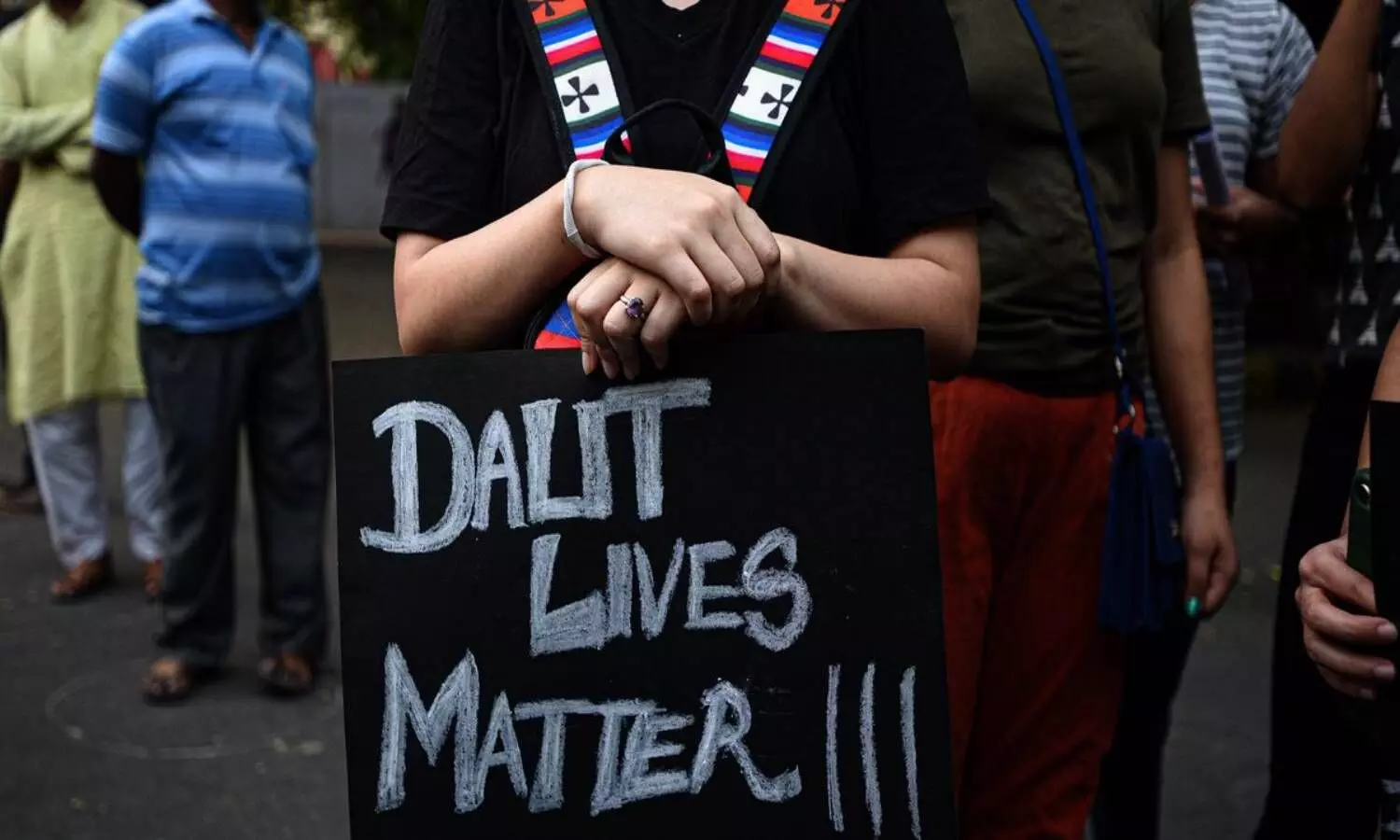 CRIME By Sumit Kumar Jha
Hyderabad: On July 29, G Narasimha, a Dalit farmer, was killed when he tried to stop illegal sand lifting from his land at  hirumalapur in RajpurMandal of Mahabubnagar district. He was mowed down by the lorry which was used for sand lifting.
On July 30, Dalit farmer Byagari Narasimulu committed suicide after authorities allegedly grabbed his land for the construction of Rythu Vedika.
These two cases are just the tip of the iceberg. Crime against Scheduled Caste and Scheduled tribe has increased by 10.89 percent in the state. Around 2096 cases against SC/ST were reported in 2020 against 1890 cases in 2019, according to Telangana police.
Likewise, around 265 cases of rape were reported in 2020 against 220 last year. Police said of the 265 rape cases, 89 relate to eloping and love affairs. The cases are being registered as technical rape, police said.
However, there has been a considerable decrease in murders, arsons and cases registered under the SCST prevention Act.
Telangana: Crime against Dalits increase by over 10 % in 2020.
CRIME
By Sumit Kumar Jha Published on 31 Dec 2020 11:00 AM
Crimes in Telangana
Telangana has seen a decrease of 6 percent in overall crimes in 2020. In the state around 1,50.922 cases were reported in 2020 as compared to 1,60,571 cases in 2019.
There has been a decrease in murder dacoities, robberies, and kidnapping. However, offences like culpable homicide, rioting, and rape cases have seen increasing trends. In 2020, around 198 cases of culpable homicide were reported in Telangana, while in 2019, around 149 cases were registered.
In 2020, around 1934 rape cases have been reported in the state. During the same period in 2019, around 1780 rape cases have been reported in the state.Police said in 1917 cases the offenders were known to the victims. Of the total 1934 cases, 491 cases are connected to elopement and love affairs.
Cybercrime in Telangana has increased by 103 percent during 2020. Around 4,544 cybercrimes were registered in 2020 while in 2019 around 2240 cases of cybercrime were reported in the state.
Sumit Kumar Jha Sumit Kumar Jha is currently a multimedia journalist with Newsmeter. An alumnus of Hyderabad Central University and Amity University, he has interned with The New Indian Express and CGNet Swara. Sumit has also worked with video production houses in Mumbai as an assistant director in shows like 21 Sarfrosh for Discovery Jeet. He is specialised in Video Production. He was also the contributor at PARI network. Hailing from rural Bihar has spent his childhood shifting from places and people. Growing up he felt the need to document the lives and dreams of rural India. A lover of visual storytelling goes around the cities to search for Stories. He primarily reports on civic, human interest and data stories.