State BJP President also threatens to physically assault director S. S. Rajamouli if he does not remove the "undermining" image of Bheem in traditionally Muslim attire.
Sabrangindia 03 Nov 2020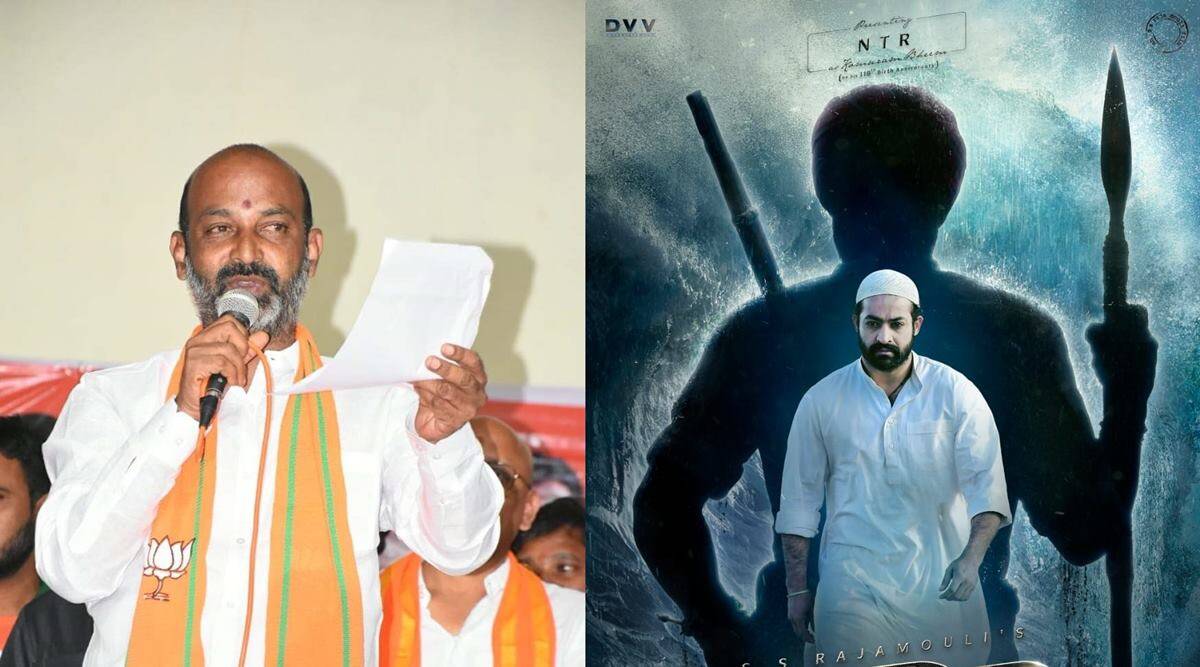 Telangana's Bharatiya Janata Party (BJP) President and Karimnagar MP Bandi Sanjay Kumar on November 2, 2020 threatened to burn down any movie theatre that screened Roudram Ranam Rudhiram (RRR) movie for portraying a respected tribal leader in traditional Muslim attire.
Kumar accused Director S. S. Rajamouli of distorting historical facts by adding in a scene wherein Komaram Bheem, played by Jr. NTR, is seen applying surma, wearing an amulet and donning a Muslim skull cap.
Kumar threatened Rajamouli of physical violence by saying, "If you are going to make a film by undermining Komaram Bheem, by undermining the rights of Adivasis and by undermining the sentiments of Adivasis, we will hit you with sticks."
Unsurprisingly, his comments have sparked another movie-related debate on social media, only a day before the bypolls on November 3.
The Hindu-Muslim debate seems to have redirected people's attention once again only, in this case, the person in question – Komaram Bheem – may not have been a Hindu at all.
The famous leader was from the Gond tribe in Telangana. It may be noted that even people from the Gond communities were disappointed to see Bheem as a Muslim at the end of the recent trailer. However, unlike the BJP spokesperson and other extreme right elements, the community hopes for a satisfactory answer from Rajamouli and NTR.
Moreover, Gond tribe, like many Adivasi tribes, is associated with naturalistic beliefs and religion like animism. Yet, certain Hindu supremacist accounts on Twitter choose to force Hinduism on these tribes.
Meanwhile, the director's explanation of the film not being a biopic but a fictional story is lost amid the rising political discourse. Three years ago, another film Padmaavat had faced a similar situation where actress Deepika Padukone and director Sanjay Leela Bansali were threatened of physical assault by the Karni sena. Yet, unlike the seemingly arbitrary reasons for the rage against the movie in 2017, the dissent against Rajamouli's movie may take a much more communal colour.