March 8, 2021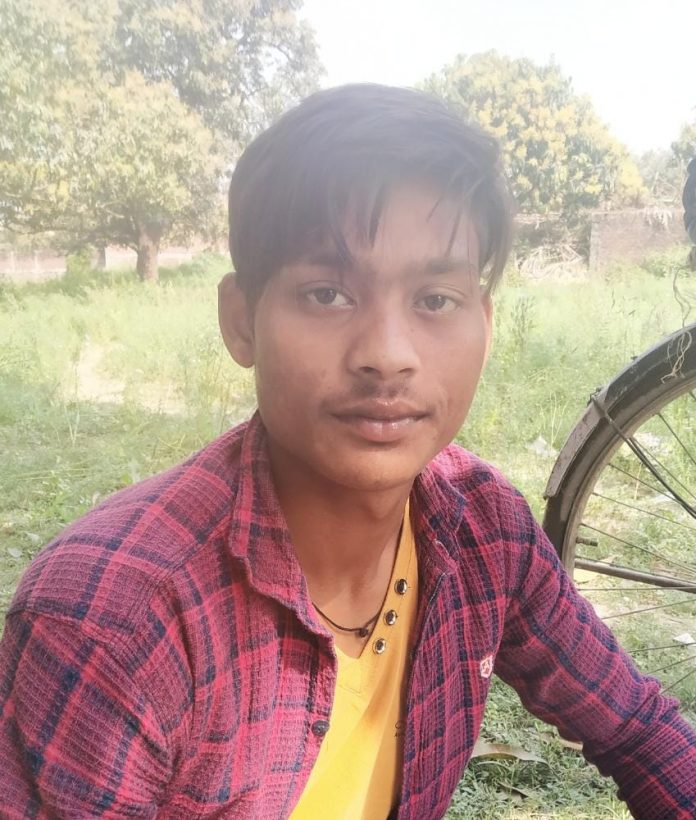 Jibranuddin from Darbhanga
"Half will eat bread, but will go to school" This slogan on Sarva Shiksha Abhiyan inspires children to study on one hand and on the other hand, the sadness of the poor and backward sections of the society also cries out. The question is, how will those who have half the bread in their homes survive? Children eat half the bread and go to school or their parents at work.
The stories of Mohammad Saif, Firoz Ahmed, Taj Uddin, Mohammad Salman and Dilshad Alam living in Darbhanga district of Bihar are also similar. Half of the bread had taken away his childhood from them, now he is trying to take away the youth too. One thing is common among all these children that no one has completed their studies. The reason is also common to almost everyone and that is the responsibility of the house.
Mohammad Saif helps his father Mohammad Hussain paint the houses. His mother and elder brother are handicapped. At the age of just 18, he has the responsibilities of 6 family members on his shoulders. He says, "I left my studies at the age of 13, the schoolmen did not leave before 4 pm and there were two small flows at home. Papa was often at work, but even after that, there were many problems in the upbringing of the family. What would we do, even for the poor, there is no education, sir. " SAC told that he had a lot of desire to study further, but due to lack of home care and money, he had to leave his studies and start working.
"After Abba's death, only elder brother Mohammad Sarfaraz used to earn money in my house" Firoz Ahmed (17 years old) started picking up the brick and told me with a moist eye, "The decision to quit studies was my own, though still studying I want, but then what will happen to the family and there is also a marriage of a sister left. " One of the people who migrated to Bihar at the time of lockdown was Feroze. He used to make bags in Mumbai which fetched him eleven to twelve thousand rupees. Feroze says, "Now studying seems to be very far away. I used to send some money in Mumbai and send the rest to my house, but after the lockdown, that too is not left, so now I do small wages here. "
18-year-old Taj Uddin, who was working as a laborer with Feroze, was hesitant to tell about himself. The reason was that their boss should not scold them when they talk during work. Then later when the trust was restored, he told that there are 8 persons in his family and father works in a garage. At present, the number of people earning at home is 3. But 5 years ago, when he had to leave his studies, his father used to work hard day and night. He told that "his family is in a good debt after the marriage of three sisters." Like Feroze, they too migrated to Lockdown and returned to Bihar from Ludhiana. There he used to work as a tailor with his brother.
The story of 17-year-old Mohammad Salman, who is running a chicken shop near Darbhanga city, is like the rest of the children. After leaving his studies at the age of 13, he has been selling cock for 4 years today. "With the help of 5 sisters and 4 brothers, Ammi had a difficult time with what she could earn from the small shop of Abbu Photostat. The elder two brothers had also left their studies. "Salman further said," Then I also left my studies to fold my hands and sat down in the chicken shop "According to Salman, he earns so much everyday that the family does not sleep hungry . His sisters are yet to be married.
15-year-old Dilshad Alam did not like studying in government schools. He wanted to go to private schools, but it was difficult for his father Mohammad Alam while working as a tailor. Dilshad's name is still enrolled in a government school so that at least one time food can be collected by taking advantage of the 'Mid Day Mill' scheme. However, he has not been to school for two years. They are also deprived of the amount received under the rest of the schemes due to work attendance of 75%. "Both brothers remain separated with their wives after marriage, the responsibility of the house came to Abba alone." Dilshad told that after working hard all day in a nearby barber shop, by the night hardly earns 100 rupees. Dilshad tries to help his father in the upbringing of a family of 13 members.
It is not known how many children will be found in every street of Bihar, who have not been able to keep free education and the government's breathtaking schemes tied up in schools. The reason is clear that if you do not burn the kitchen stove, then what will you do after studying. Education is free, but what about household responsibilities!
According to one figure, the highest number of children in Bihar has left government schools so far due to Kovid lockdown. This is not a new number of declines; similar numbers are seen at the end of every year even before the lockdown. Recently, Bihar Education Minister Vijay Kumar Chaudhary also admitted that the level of education in the state of Bihar is at a low level in the nationwide rankings.
A survey by the National Statistics Office (NSO) on social consumption over education conducted in 2017-18 shows that the proportion of children aged between 6 and 13 years enrolled in primary schools was about 99.2. But the same ratio fell to 78.8 at the secondary and higher secondary levels. This means that almost 10% of the children in India could not progress beyond primary school. This number increased to 17.5% and 19.8% in secondary and higher secondary school.
What is the reason for the students to leave the schools! Is it because of financial constraints? Or engagement in domestic activities are the main reasons for this!
According to the survey, only 18.8% of men and 14.8% of women cited dropping out of schools due to lack of interest in education. While 61.2% of the men cited economic tightness and 47.9% of the women attributed it to financial constraints or domestic activities.