Updated: 04 Feb 2021
In Bianatal village of Chhatarpur, MP, people of Dalit community have socially boycotted about 25 youths. Oddly enough, the people who have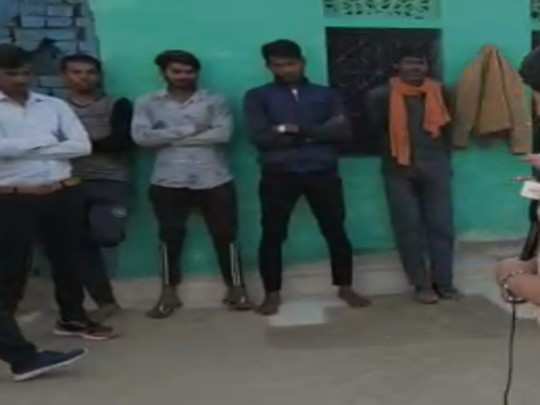 Highlights:
– Social boycott of 25 people due to untouchability
– Ban imposed on cutting hair in the village, grinding wheat and entering society
– Ganga baths as penalty, Mundan and Earth penalty demanded
– Tortured youths seek help from police
A peculiar case of untouchability has come to light in Chhatarpur district of Bundelkhand, which is among the most backward areas of Chhatarpur Madhya Pradesh, where 25 youths of the village have been socially boycotted by the Dalit community. The victims are barred from going to the temple, the barber refusing to cut their hair. The victims complained to the police and sought help.
The case is of Bhiantal village, about 50 km from Chhatarpur district. On January 28, Valmiki (Basore), who lived in the village, was thirteenth in a house of the society, which he had invited to some people of Ahirwar (Chamar) caste. On the invitation, 20 to 25 people from the village had arrived to eat. The next morning, some elderly and Ahirwar people from the village called the panchayat and pronounced the decision to boycott all the people who had gone to eat the invitation.
The people of the village say that all the people who ate the invitation have now become Valmiki. Therefore, their boycott will continue until they give their Mundan, Ganga Snan and Artha punishments.
At the same time, the youth who have gone to eat, say that untouchability is at the peak in the village. We had dinner in the house of Valmiki Samaj, but there was no idea that we would be so persecuted. The people of the village have also imposed many social restrictions on them. The barber is forbidden to cut his hair. They cannot go to the temple. People of his society also cannot sit with him. The youth has applied for the police and sought help in the case.