Neetu Singh
From Hardoi, to BBC Hindi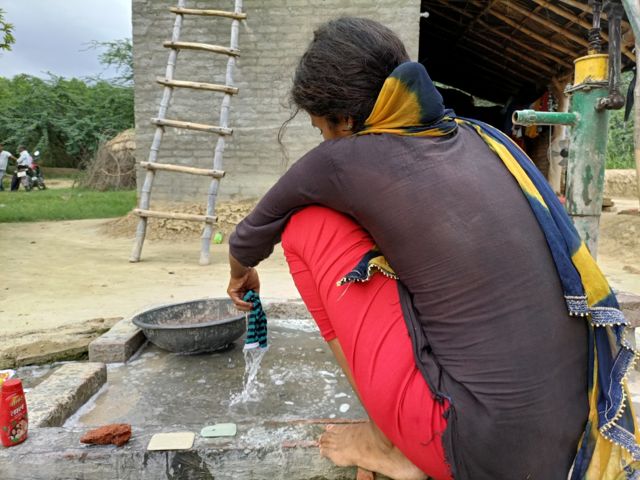 Sixteen-year-old Neha (name changed) was allegedly raped and gang-raped twice, the family wanted to have an abortion but did not get legal permission. For the past several months, her home has become like a prison for her, a few days ago she gave birth to a baby girl.
Whenever the first child is born in someone's house, there is an atmosphere of celebration in the house but there is mourning in Neha's house. People do not congratulate, but taunt with a suppressed mouth. She has also got a new name, Bin Maahi Maa. Neha hails from a village under Kachhauna police station in Hardoi district of UP.
According to Neha, on one afternoon of November 2020, she was alone in the house when a boy (main accused) of a neighboring village (Tikari) forcibly dragged her away and committed the wrong thing (rape). He told this to his mother also.
Neha's one-room house is built on the farm, which is at some distance from the village. The dilapidated earthen walls, unfinished toilets, holes in the tarpaulin at many places, there are some counting utensils in the name of the household.
According to Neha's family members, the main accused, along with a friend, allegedly gang-raped her about one-and-a-half-two months after the first incident. The family members of both the accused refute these allegations and say that they have been framed.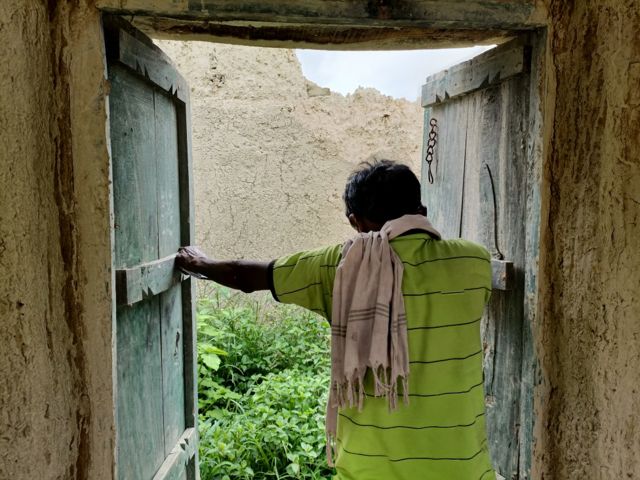 people call by different names
Neha's father and both brothers work as daily wage labourers. There are eight Bisua fields in the name of the land, Neha is the youngest among four siblings. No one is educated in the family. The people of Neha's village call her by different names, taunting, making fun of her.
"People say I used to have an affair with him (main accused). I don't even know him properly, he did the wrong thing (rape) with me twice. Right now I am an unmarried mother of a girl. That's what you all say So it's amazing but I don't know where is my mistake in this?
While telling this, Neha kept crying for a long time. Neha was sobbing and said, "When I came to know that I have a child in my stomach, then I only come out for the case proceedings. Everyone stares at me with evil eyes. I have heard so many taunts, what should I tell you? "
This is not the first case of a minor victim becoming a mother after rape in UP. Even before this, many girls here have become victims of this. According to the 2019 report of the National Crime Records Bureau (NCRB), there has been an increase of 7.3 percent in violence against women. At the same time, a similar increase has been registered in violence against Dalits.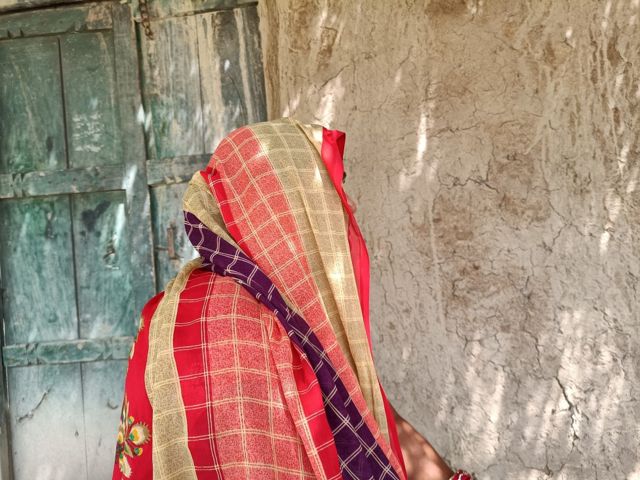 rape report
These are the cases which have been reported, there is no account of the cases which did not reach the police. One third of these cases are from Uttar Pradesh and Rajasthan. There are about 500 houses in Neha's village, all of which belong to the Dalit community.
Both the accused are from another village at a distance of 2.5 km from the victim's village. The main accused is from the upper caste and the second accused is from the Dalit community. Both the accused are currently in jail.
Neha's family members say that on December 31, 2020, at eight o'clock in the evening, when Neha had gone to the farm to defecate, the main accused (Ramsuchit Tripathi) and her friend (Pushpendra Verma) forcibly picked up the girl by tying a cloth on her face.
Both of them allegedly raped in the forest and then left there. On his screaming, some people left him at home at night. At the time of the incident, the mother's maternal uncle and both the brothers had gone out to earn.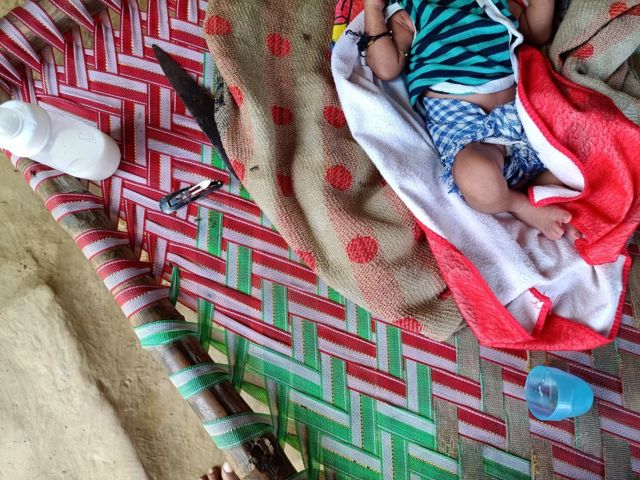 two months pregnant
According to Neha's mother, the report was written after two days on the orders of the Senior Police Officer (SP). Whereas after a month both the accused were arrested. In Neha's medical report, it was found that she is two months pregnant.
16-year-old Neha is weak in body, the mood she has gone through for the last one year makes her condition worse. She cries several times a day, sitting silently in silence.
After the birth of the child, the mother needs more nutrition, many medicines, vaccines are needed but Neha and her child are not getting that. There is so much poverty in this house that Neha's mother had bought half a kilo of tur dal 10 days ago so that she could cook and feed Neha, when wages are not available, then this family has to eat dry and dry.
Pointing to the silver anklets worn by Neha's mother, she was saying, "They will sell and bring something of strength for it to eat, its milk is not coming out, so she is giving powdered milk to the girl."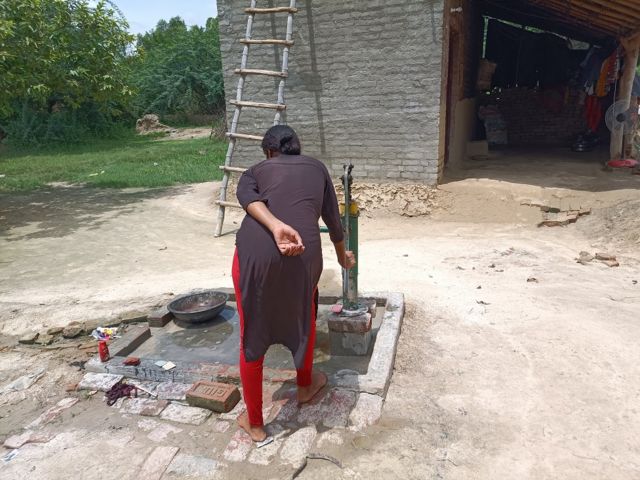 pressure to compromise
Dr. Suchita Chaturvedi, a member of the State Commission for Protection of Child Rights, says in this matter, "I have come to know about this matter from you. I will try my best that the family gets the benefit of every government scheme that it is entitled to. We will keep the girl child born with the consent of the victim in the crche."
According to the rules, the victim's mother should get Rs 30,000 under the family benefit scheme.
Why didn't you file a report when the incident (rape) happened for the first time? In response to this question, Neha's mother said, "The daughter told me immediately, but I did not go to the police station because that boy was an informer for the police, he belongs to an upper caste. I thought we would not harm him. It would have been our daughter's only then the matter was suppressed. When she again did the same thing again with her friend, then got the FIR registered in the police station.
Neha's mother further said, "Told SP sahib when FIR was not written in the police station. Then it was written after two days. There is a lot of pressure on us to compromise, but we will not compromise."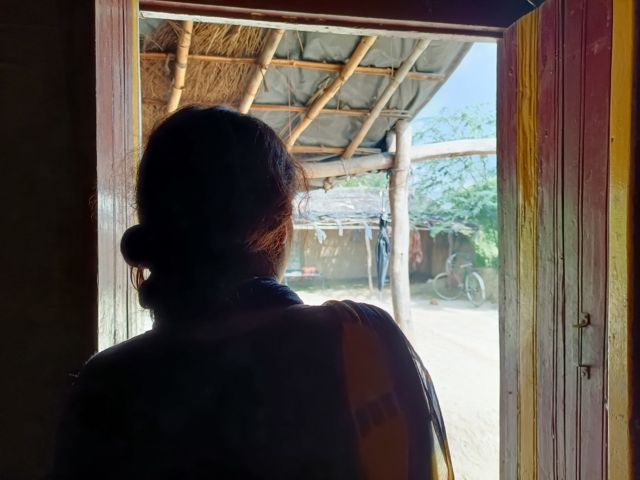 Abortion not allowed
In the report filed on January 2, 2021, sections 354 and 452 of the IPC were imposed. Later, sections of gang rape, POCSO and SC were increased in this.
Shobhana Smriti, a member of 'Dalit Women's Fight', an organization working with the Dalit community in the country, says, "Most of the cases of the Dalit community do not reach the police station due to fear that no action will be taken in the police station. Many cases are suppressed due to the fear of taunts and localization. Had the administration been active in this matter, abortion could have been done early with the consent of the victim's family members.
In January 2020, the Union Cabinet had approved the Medical Termination of Pregnancy Act, 1971, to increase the maximum limit for abortion from 20 weeks to 24 weeks (five months). Despite this, Neha could not have an abortion.
Neha's mother said, "As soon as I came to know that my daughter is pregnant, we immediately tried to get her aborted. Even written in the court, but the abortion was not allowed."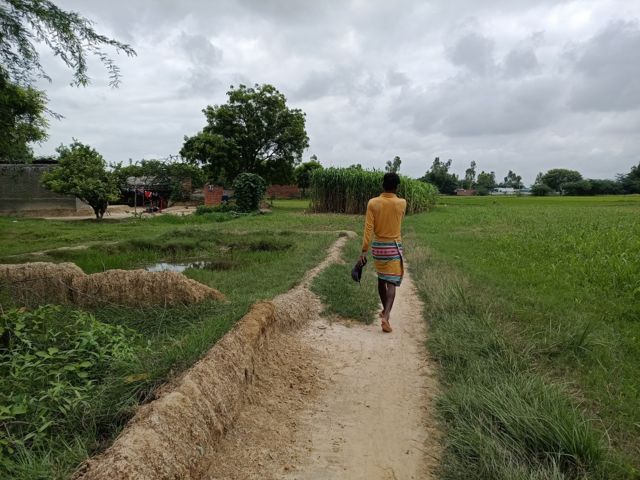 charge sheet filed
Victim's mother said, "Since this incident, till now no officer has come to visit or see my daughter. We had informed the police on the day the daughter gave birth to a girl, so they said now We don't have any responsibility in this. If there is any problem then tell me.
When we spoke to Baghauli Deputy Superintendent of Police Hemant Upadhyay over phone, he said, "The charge sheet has been filed in this case. Both the accused are in jail."
He further said, "I also tried to get that child's DNA done because there are two accused, I don't know whose child is. But the court said that when the chargesheet has been filed, DNA cannot be done now."
Shishir Gautam, former chairperson of the Child Welfare Committee of Hardoi district, who was relieved from his post on July 27, 2021, said on the phone, "We have two thousand files here. After checking the records, I will be able to tell you that this matter has come that No. If there is a POCSO case then the case must have come up."
What was your help after the delivery of the victim?
On this question, Shishir Gautam said, "If there was no help from our side, then how would the victim's statement be 164. If the child is in the custody of the parents in his house, then what is the law that you tell me We can remove the victim from the child's natural parent's custody."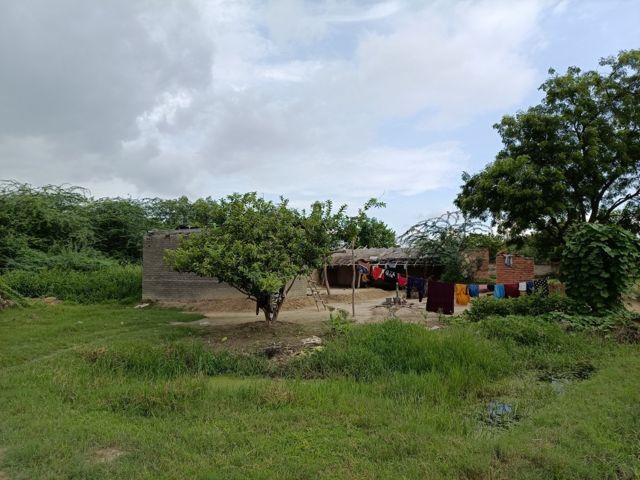 Neha's father curses himself, "It is difficult to maintain the family by working hard. Since this case has happened, since then a lot of money is being spent, wherever they go without money there is no work. There were three goats and goats, all were sold."
However, in Uttar Pradesh, Neha's family has received some compensation from the state government.
There have also been allegations of negligence on the police in this case.
Lawyer Renu Mishra says, "There has been negligence at many places in this case. The relief amount for rehabilitation should be given with immediate effect after the FIR which was delayed. In this case, it is the responsibility of the Child Welfare Committee to ensure that the minor girl is a minor. Counseling was done continuously which was not done.
Renu Mishra further says, "If the court order had been received in time and all legal action was completed, then the victim could have easily had an abortion. This is a case of gross negligence. This case should be taken very seriously by the police who Not taken."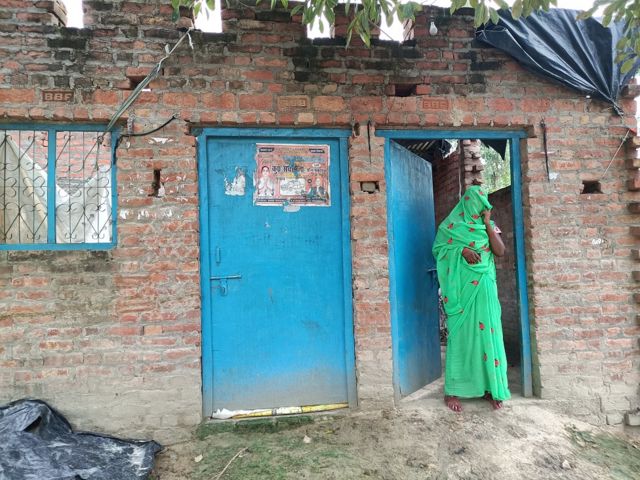 'The accused were framed '
The father of the main accused says, "There is a lot of illicit liquor in our area. People of the area were upset with his informer that's why he has been implicated in a false case. I demand a DNA test. If that child of our son is in the report. If not, we will never let them (the victim's family) come out of jail."
He says, "If our son is found guilty, then he should be punished. If he is not guilty, then the family should get a lesson as punishment that it is also a crime to falsely implicate someone."
The second accused is married. He also has a one and a half year old daughter. The wife of the second accused is also an Anganwadi worker of the village.
She says, "My husband had gone to my in-laws' house with me on the day the incident happened, our husband's name has come in the circle of friendship."
Courtesy: BBC Hindi