News Desk, Amar Ujala, Bahraich Updated Sat, 31 Oct 2020 07:18 PM IST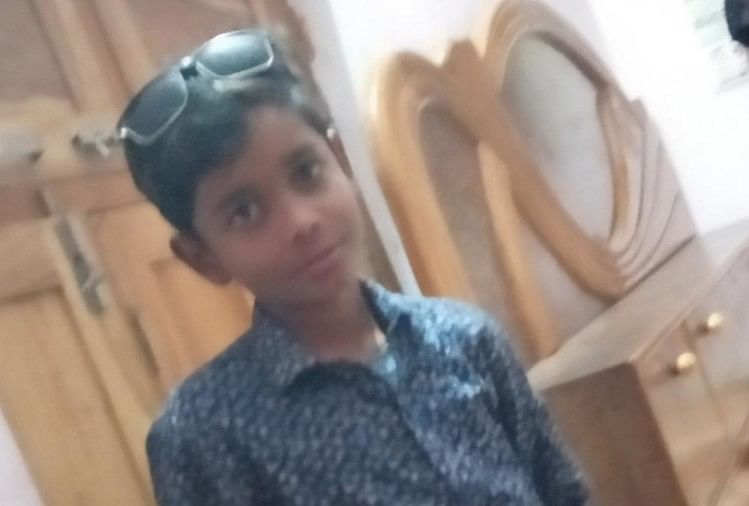 Deceased student (file photo) – Photo: amar ujala
The kidnappers brutally murdered a Dalit student two days ago after kidnapping a student who had left home for tuition. The student's father is a former village head. On Friday night a ransom of thirty lakh rupees was called from family members. But on Saturday morning, the student's body was found lying in a canal in Sonwa area of ​​neighboring district of Shravasti. The news of the murder after the kidnapping of the student stirred the entire district.
Police have taken the body and sent it for postmortem. The CO has inspected the scene. Police have started questioning by detaining several people. Police claim that the incident will be revealed soon after finding out the reason for the murder after kidnapping.
Omkar Nath Chaudhary, a resident of Majhauli village in Matera police station area, has been the former village head. His 13-year-old son Vedprakash had left his home on Thursday after studying tuition. When he did not return home for a long time, the family went out to search. After the investigation, when the student was not found, the family lodged a complaint about the kidnapping of the son at the police station.
Parents fainted on the spot seeing son's body
The police filed a case and started searching for the student. The body was reported late Thursday night. On information, the family and Bahraich police reached Deorania village in Sonwa police station area of ​​neighboring district. Where the body of the student was found lying in a canal. Seeing the dead body of the son, there was chaos in the family. The parents fainted at the scene.
Police in Shravasti district have taken possession of the dead body and sent it for postmortem. CO Nanpara Jungbahadur Yadav said that the site of the incident has been reviewed. Matera police station said that many people have been detained. It is being questioned. The incident will be revealed soon.
Five teams were engaged to search
Five teams including SOG were engaged to find the kidnapped student. Despite this, the student could not be found safe. This incident has shaken the entire district.