TNN / Updated: Nov 24, 2020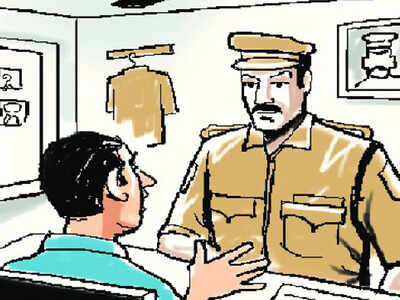 VARANASI: A gram pradhan and his brother were on Monday booked in a criminal case in Gambirpur area of Azamgarh district for allegedly beating some Dalit women, who had opposed the construction of a panchayat building without land measurement on Sunday. The police were yet to arrest the accused.
According to reports, the gram pradhan of Singhda village, Santosh went to the construction site of the panchayat building on Sunday afternoon. Scores of Dalit women also reached the site and started opposing the construction. They wanted the measurement of land to be done before starting the construction work.
Following an altercation, the gram pradhan and his brother Ashutosh allegedly started beating the women. Someone shot a video of the incident and uploaded it on social media. On the basis of the video, police lodged an FIR against the gram pradhan and his brother. Azamgarh SP Sudhir Kumar Singh said that a case against the two has been lodged and a manhunt has been launched to nab them.